I wish I had some stuff from my pre-digital days. But, here is 2004, our first year in the present house. We moved in that fall. And yeah, that was it, me in a costume and a giant bowl that would get filled with candy.
The last 4 years are kinda 'down' years for me with other concerns taking a bit of my Halloween thunder.
here's the 2020 Covid display that I lazily put up.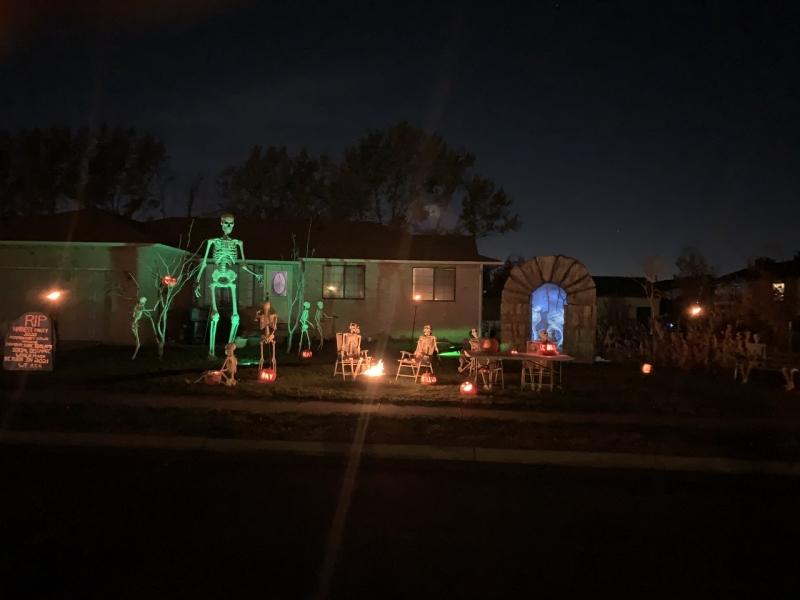 2019 was my first year back to building after several years of house construction.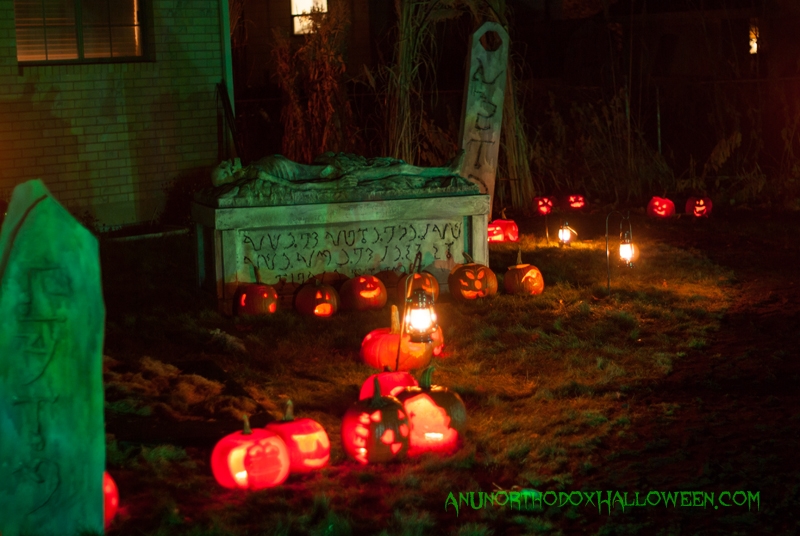 2015 the last 'full size' haunt. (picture this but stretched around the sides and back yard as well)