Discussion Starter
·
#1
·
I really hope this hasn't been done before....I thought of trying glue and cloth, instead of paper on a mache project, from the start, skipping the paper part ......then I had another Idea.
Use BURLAP for the project,I started with a plastic skull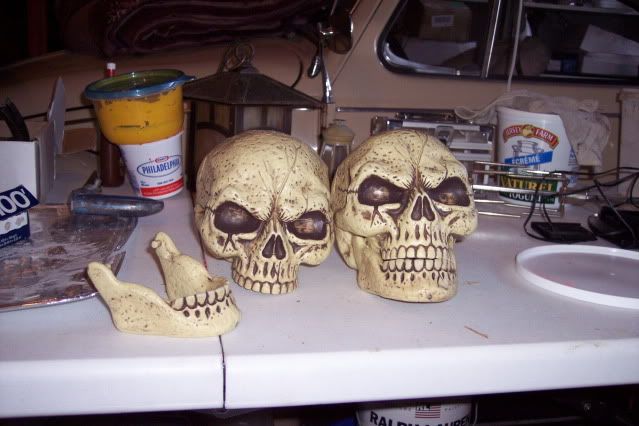 Then cover tightly with thick foil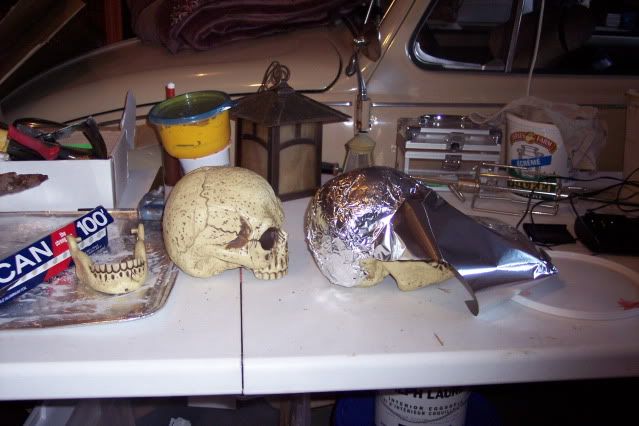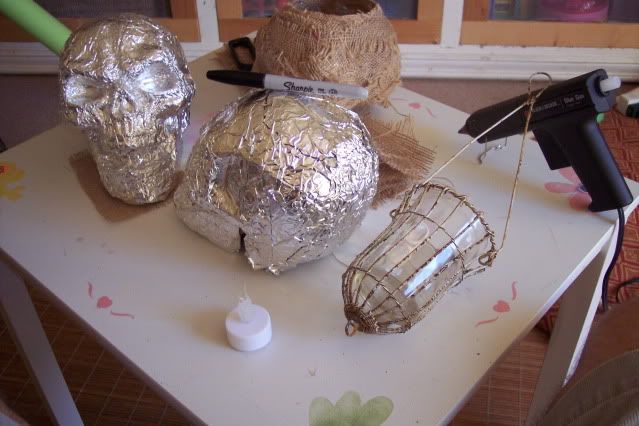 Grab a piece of burlap and cut Jagged;straight-Jagged;straight STRIPS and some pieces of triangle shape
Start with a glue gun ....not much glue needed but more around the opening in the top of the head if you intend to hang with a candle holder with a flicker light.If you want to cover the whole skull with burlap use less hot glue around the back so you will be able to pull it off the skull (very tight).
Only apply one layer of burlap where the light is to shine through but then you can place on a shelf with a flicker light under it.You will have to apply more hot glue to stiffen up the structure.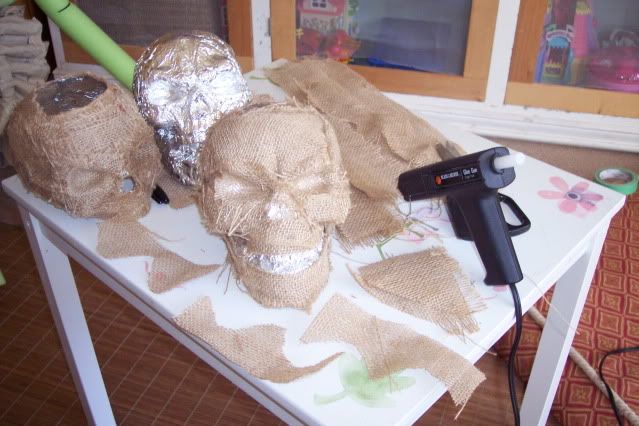 With this now taken off the skull you can spray with matte sealer/varnish or apply some of that white glue you have so much of.
I peeled the foil from only choice areas I wanted the light to shine through...Temples-Patch in the back and the eyes.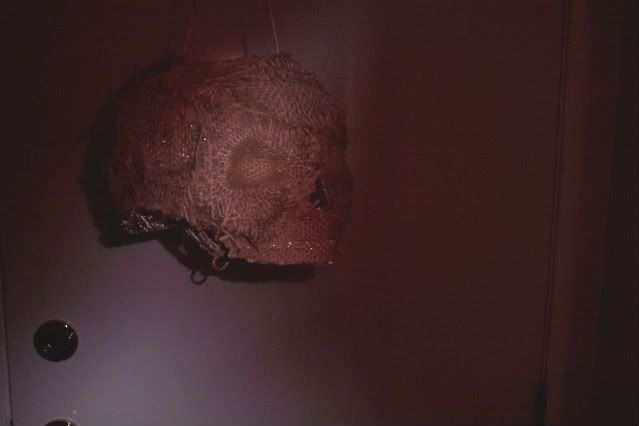 Thats all folks
Later Donovan