my halloween tree from the last two years.......
2007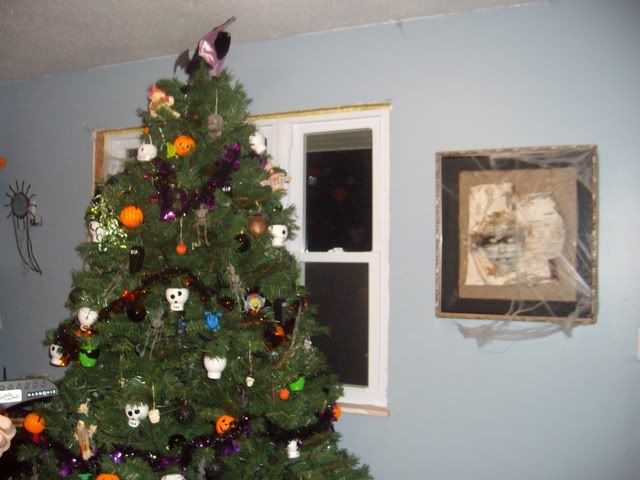 2008
My treetopper is a bat puppet it works great btw so maybe you could find one you like. It makes it super easy to put on the top of the tree.
I also have been thinking of doing a halloween spin on the snowball ornaments they have out this year (clear glass ornaments with little white ball styrofoam piecies inside to look like snow) with snowscenes (snowmen etc) painted on the glass ornament. I think I will do a few with confetti bats and or pumpkins and paint halloween scenes on them instead of snowy scenes.
the tree in 07 was smaller than the one I got this year. I think next year I'll find a smaller one the tree was just more full with ornaments when it was smaller and made it that much more festive I thought. Plus the 7.5 foot tree(from Walmart) omg it took up my whole living room and my living room is large