Discussion Starter
·
#1
·
I had to scratch my plans to build an entrance pediment using my existing columns because the entrance would have just looked too squat, just not the look I was going for. So I was looking around the garage trying to figure out if there was something I could still add to the columns that wouldn't cost me anything (aside from time of course). I thought I had a good idea to make some pedestal bases and place them atop the columns with a couple gargoyles I picked up from Lowe's that were on clearance a while back. Ever since I created the bases and placed them atop the columns with the gargoyles I've just been undecided whether they look awkward or not. It is a little hard to tell but the gargoyles are grinning and are sort of cute'ish I suppose. I'm sort of leaning towards leaving them off ... do you think they look too comical?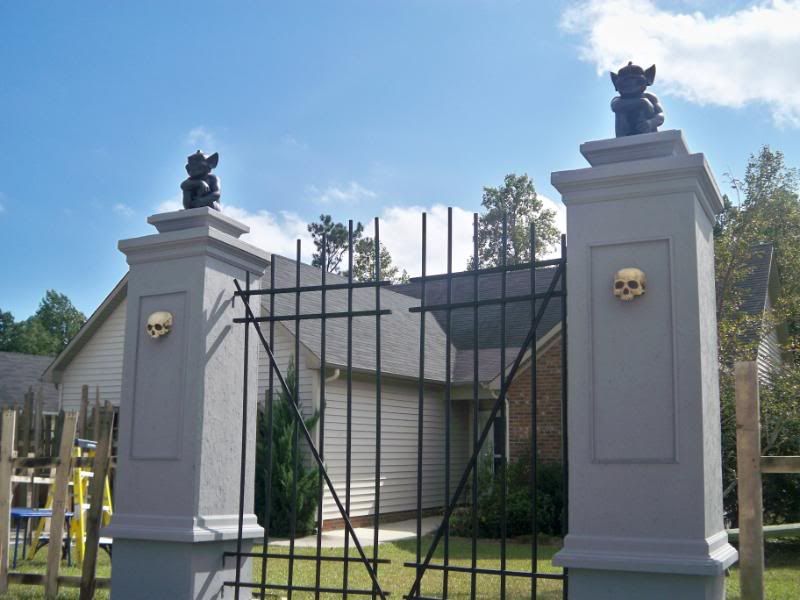 The columns still need be leveled, staked, and have some distressed paint applied to them. Maybe it is the pedestals? I'm just not sure?
Above is a photo without the toppers which I'm a little more partial too ... suggestions would be great, thanks.