·
Mill Creek Haunted Hollow
Discussion Starter
·
#1
·
Greetings,
My plan is to go "all out" this Halloween with new facades for everything. One new addition is a pub facade (the Slaughtered Lamb) that will go around my tool shed in the front yard.
Here is what I have been able to build so far. This is the basic 1x1 framing that the styrofoam sheets will go over. In this pic, I have created an animated GIF to show you what it will, hopefully, look like when I'm done.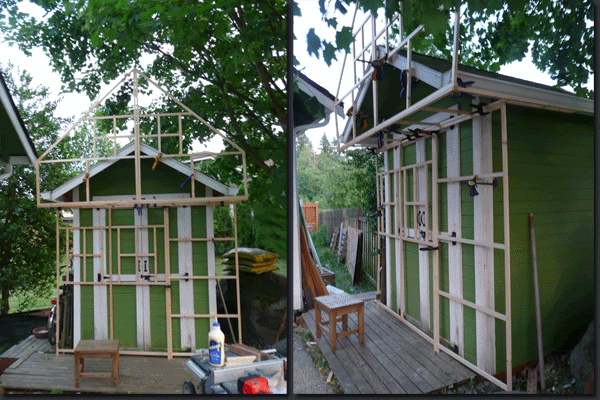 Just like my other facades, this piece will come apart in sheets and will be able to stack for storage. Here is another animated GIF to show the current panels and how they would come apart.