Discussion Starter
·
#1
·
After seeing everyone's cemetery columns, I decided to give it a try plus it would make my cemetery look better. Thinking of getting black plastic chain to run between the columns as I just don't have the storage space for a fence. Any ways, here is what I got done this past weekend, with an explantation at the bottom.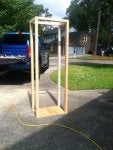 I built a total of 4 large columns and 2 smaller columns.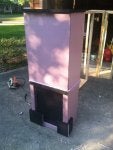 So here is the foam on one of them. In the bottom section, there will be a speaker hidden in it. Towards the top on the back side will be the Led's for the Lightning simulator. So 2 of the large columns will have this set up. Then I'll have 2 more large columns for the entry way with a skeleton light on top of each. Like these:
In the 2 smaller columns, there will also be a speaker hidden in them and these will be placed about 1/2 way to the castle wall. To get a little better understanding, here was my setup last year.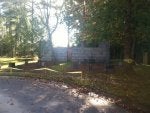 I will keep updating this as my build continues. If you have any suggestions, I'm all ears. Also want to thank everyone on here for the how to's and endless ideas I get from y'all.