Discussion Starter
•
#1
•
I was doing some looking around, and saw the cosplay folks have taken a real shine to the new Pennywise from IT, and I thought I would gamble on how well the movie does and make a prop. Based on what I heard coming out of Comicon, and the buzz around the trailers, I think there's going to be a lot of interest.
Everything has to be ordered from China as nothing is in wide release here in the US, so I won't be able to get started until late August, but this is the mask I ordered:

Good news is the look is nice, but the eyes are wrong. I'm going to need to get some creepy yellow eyes in there. I might put lights behind them too.
And this is the costume: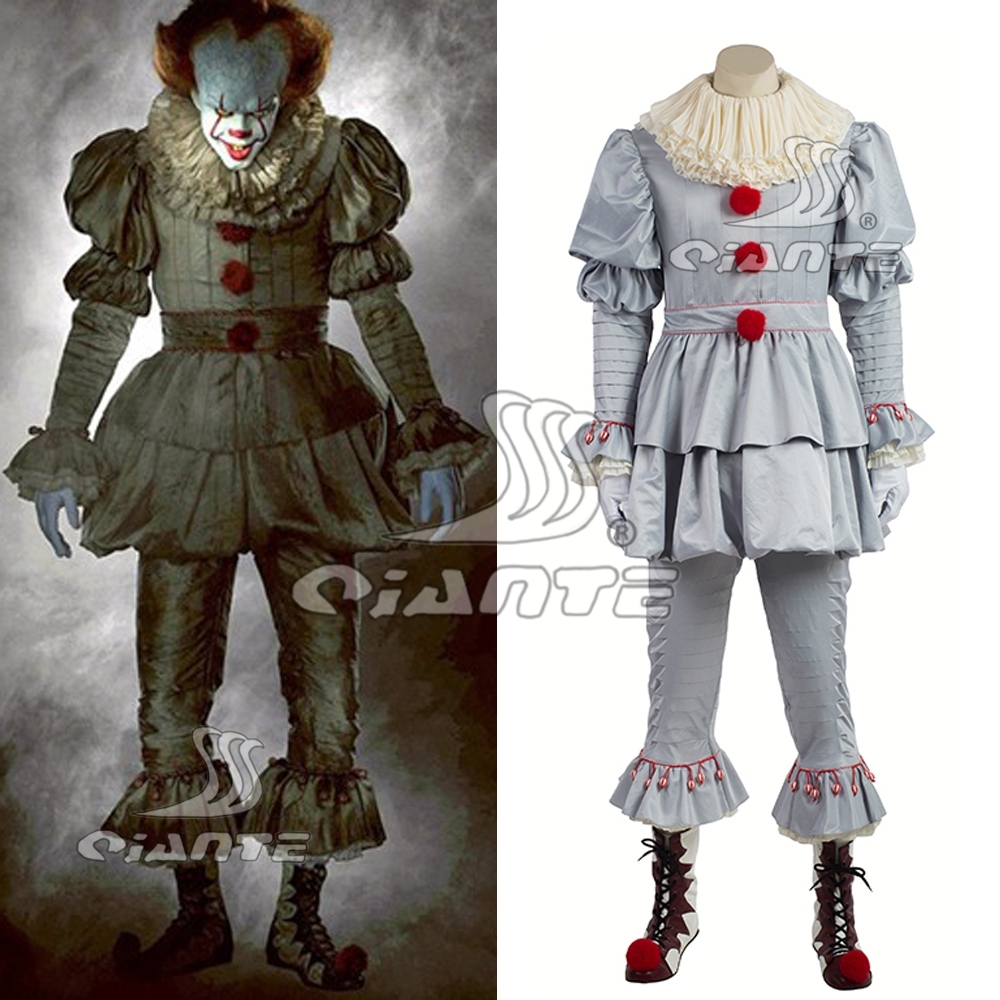 Good news is it's a tailored cosplay outfit and not a cheap Halloween costume, so the fit and detail is much better. Bad news is it's made of cotton fabric so it's not weatherproof like a nylon costume.
And here's the eyes...
I have a mannequin to build it on, so the out-the-door price will be about $260, which isn't bad for a really nice figure.