Discussion Starter
·
#1
·
In our witch scene at the barn I thought I would try something different. 2 of the witches will be summoning the swamp demon which arises from the ground itself. Here's the WIP.
[URL=http://s36.photobucket.com/user/oldtroll/media/halloween/IMG_0211_zpshftzcwvv.jpg.html]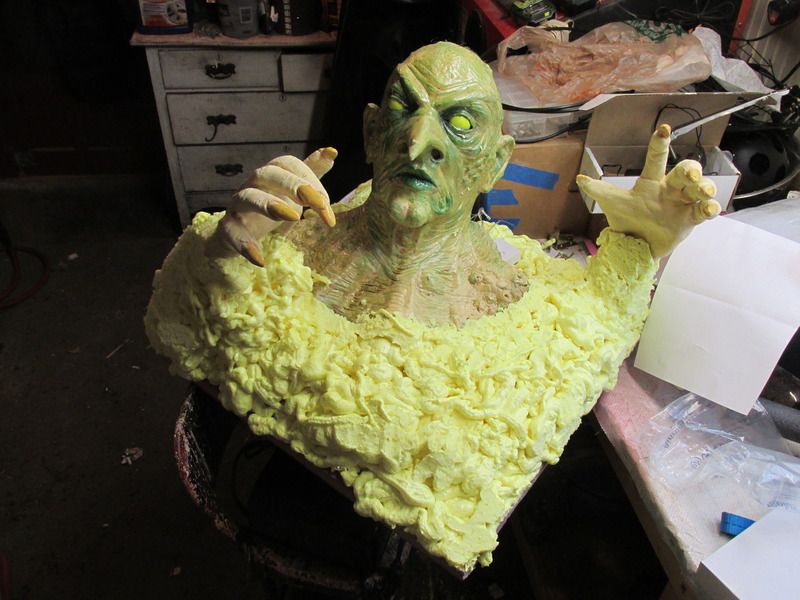 [/URL]
I'm going to try and blend in with liquid latex ( one of the nastiest smelling things in the known universe. We'll see how that works out. Going to use clear silicone at the end to simulate swamp slime . Fingers crossed. Not much time left for screw ups.