Discussion Starter
·
#2
·
carving the letters is time consuming and messy...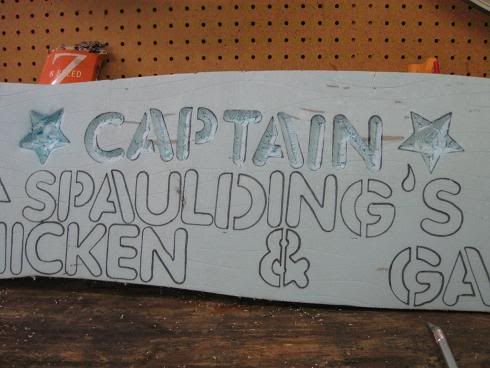 for the next part, you'll need black, brown and tan paints, paintbrush, and a heatgun
all carved up. notice how i cut long, meandering streaks across the sheet of foam? this simulates the woods texture. now take your heat gun and hold it about a foot away from the board. keep it moving-if you hold it still, you'll melt through. this closes the cells, makes your letters stand out and allow the woodgraining to 'pop'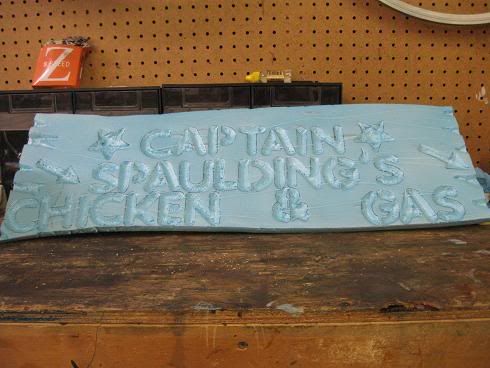 fill in the letters and symbols with the black paint.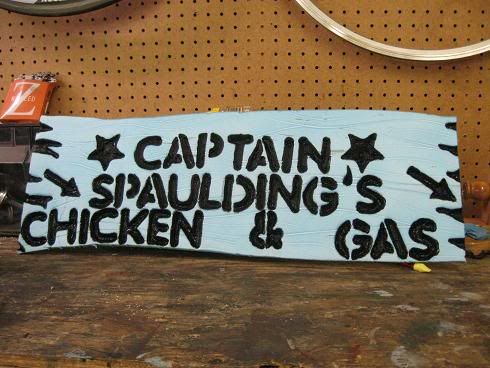 go over it with the brown paint and while it's still damp, smear in the tan so it flows into each other slightly