·
Typical Ghoul Next Door
Discussion Starter
·
#1
·
I made this for a $20 prop contest on the other forum, but thought I'd post my newest tombstone here as well since I love you guys.
I started this Saturday afternoon and finished it Sunday night.
Found the child's foam wolf shield in the dollar bin at Target, and that coupled with the husband's recent run of werewolf movies, and it just came together.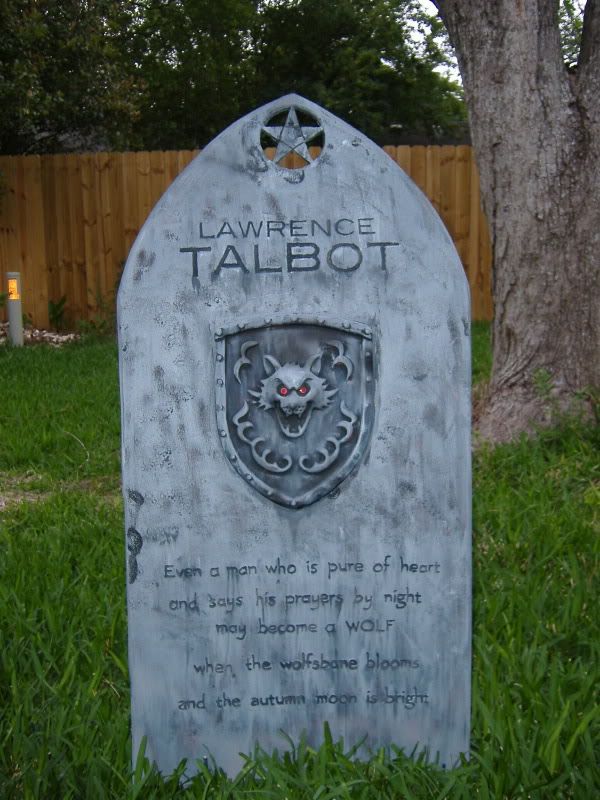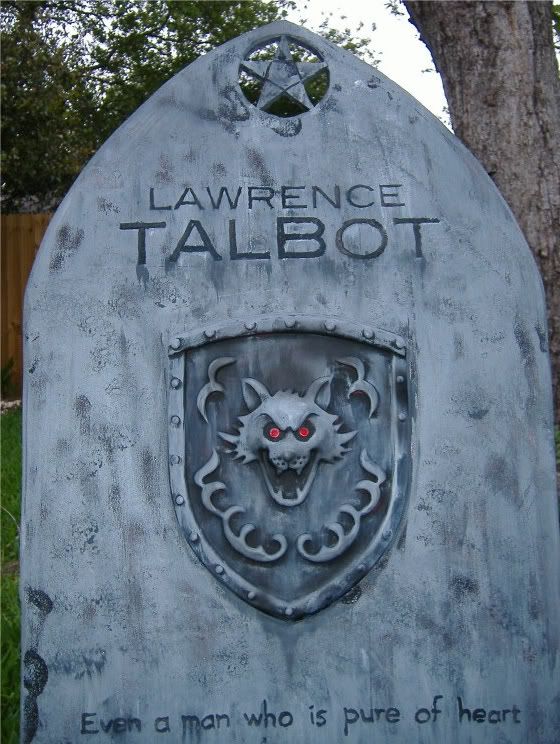 I used some scrap 1/2" foamcore and cut it in an arch tombstone shape. I carved out the epitaph and the star (sign of the werewolf) and then sanded, painted and aged the stone with spray paint.
The shield has a strap on the back, so I cut slits in the stone and threaded the strap through. I made the slits far enough apart to hold the shield tightly to the stone's surface, so it looks like all one piece without having to glue the shield down, so it's repositionable. I took the shield and cut out the pupils of the wolf's eyes, then hot glued some red glass flat-backed beads on the back side.
I then cut out a circle in the stone right behind where the shield sits and snugged in a press light I picked up at the dollar store to light up the eyes.
The stone is for Lawrence Talbot, the original Wolfman, and the epitaph is from the movie:
Even a man who is pure of heart
and says his prayers by night
may become a WOLF
when the wolfsbane blooms
and the autumn moon is bright
I am partial to the classic Universal Monsters!
The shield that started it - the mag is for scale.
Testing the position of the shield and epitaph. I used an xacto knife to do the name (held at a 45 degree angle and cut on both sides of each letter to form a "V shape) so it looks incised, but used a wood burner to do the epitaph as it was quicker.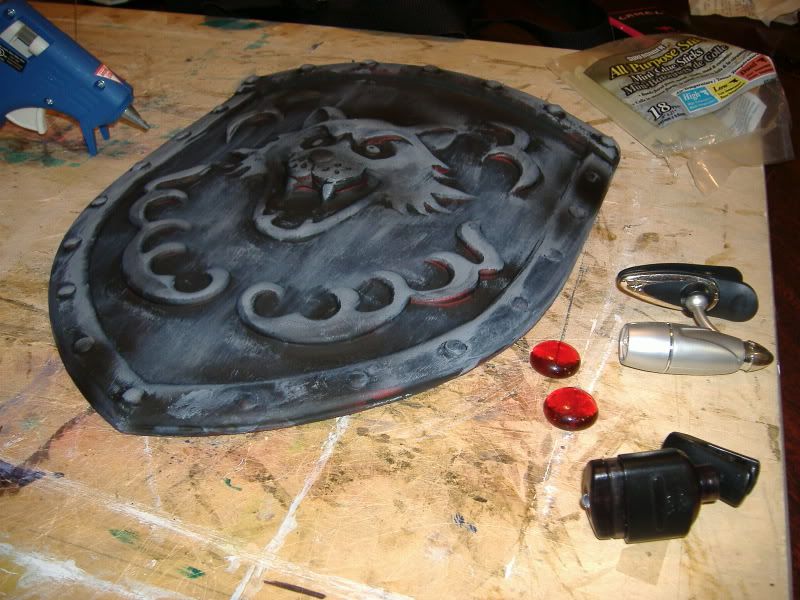 The red glass thingies and some LED book lights I ended up not using.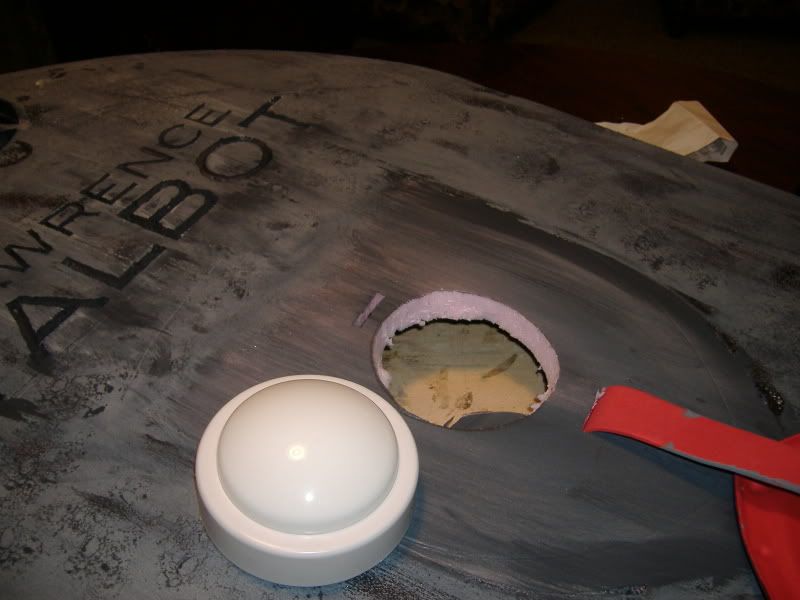 The press light that I ended up using and the shield removed so I could carve out the hole for it. You can see the slits just above and below where the shield's strap thread through.