Discussion Starter
•
#1
•
Spider cocoon victim (New Display Pics Included!)
Here's a super easy spider cocoon victim my wife and I made in about 2 1/2 hours tonight.
Materials:
Poly fill
Cheese cloth
Painter's coveralls
White spider webbing
Not pictured but used:
Black spider webbing
Styrofoam head
Gloves for hands
Packing tape
Saran wrap
Kitchen garbage bags
Spray adhesive
Rope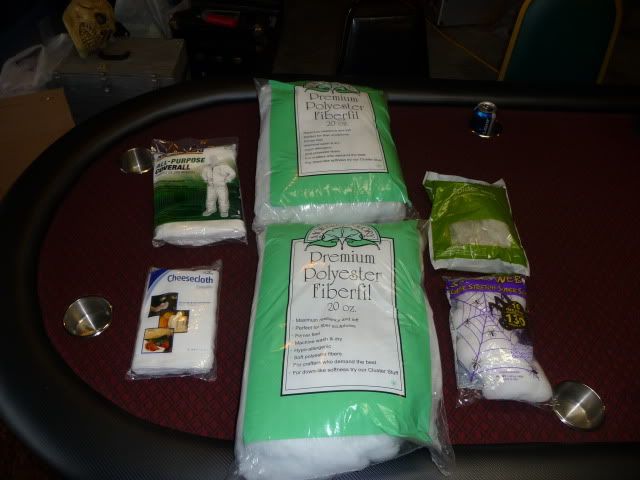 First we tied off the hands and feet and stuffed them with the poly fill. It took about 4 bags to stuff it. Luckily we had some bags of it in the attic!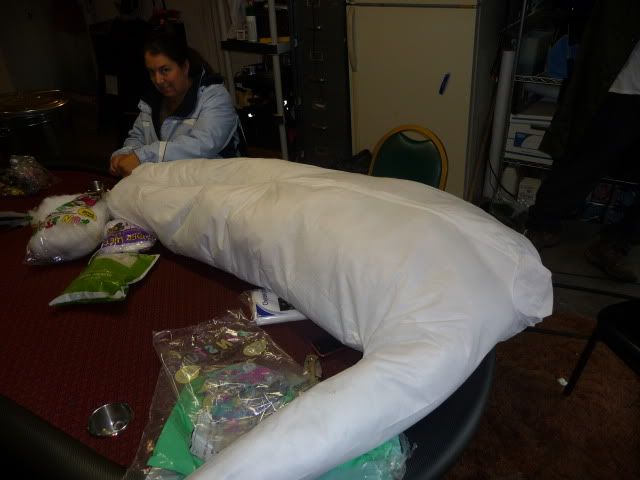 Then we taped on the head and hands with packing tape. The hands were gloves so those were stuffed with poly fill as well. After everything was taped on, we wrapped it in saran wrap to try and waterproof it so it wouldn't get too heavy with water. We also used two white plastic trash bags as sort of a pancho and diaper, followed by more saran wrap to help with this.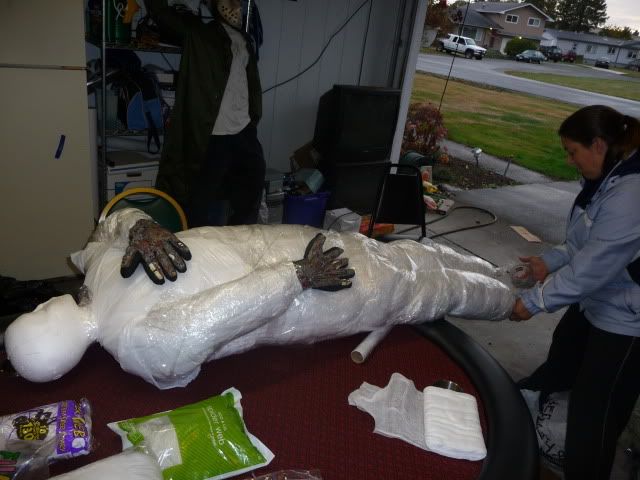 Once that was done, he was hung upside down. This process was impeded by a pesky (but cute!) witch!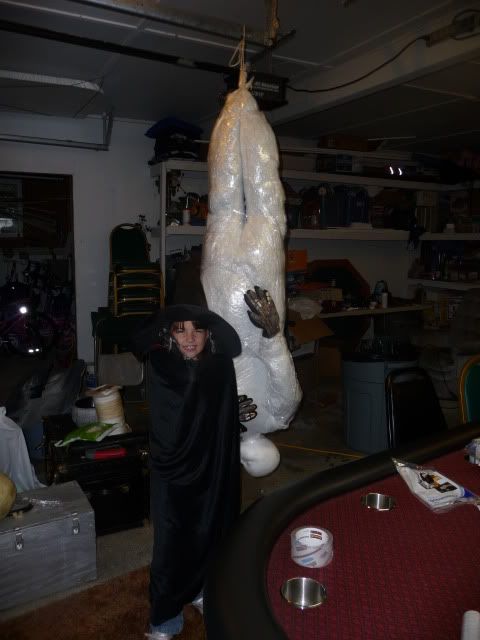 It was then wrapped in cheese cloth. We ended up using about 15 yards of cheesecloth to get him covered so the plastic wasn't showing through. This was the most expensive part of the project, but we got the cheesecloth at Walmart for $5 per 6 yards.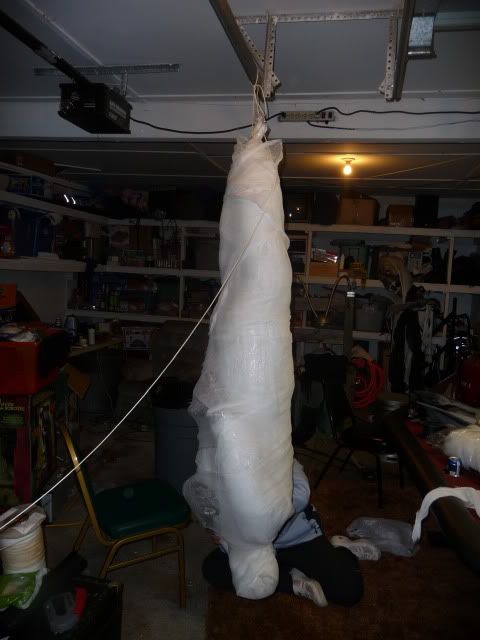 After the cheese cloth, he was sprayed with adhesive, and a layer of black spider web was applied, followed by a layer of white spider web. In retrospect, I wish I would have used black spray paint instead of the spider web, because only the thick black web shows up, and the thinner stuff isn't seen much. I think spray paint would have given it a more even texture.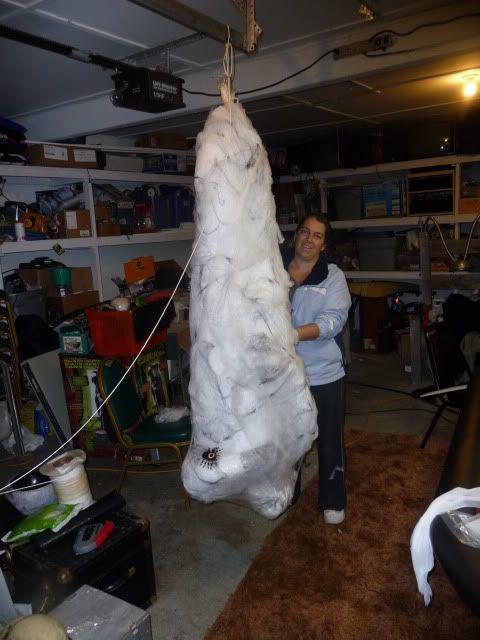 We're going to add a few more spiders to it and hang it up tomorrow. I'll post a few more pics after it's hung up. Overall I'm happy with how it turned out!