Discussion Starter
·
#1
·
Silent Hill "Miner" costume - finished!
Anyone here a fan of Silent Hill?
About six months ago I planned on making a costume from the game/movie, but after seeing all the pyramid heads and such..
I never saw anyone give the Miners any attention.....my favorite characters!
The helmet is almost complete, all it needs is padding on the inside to keep it secure.
It is made of plaster gauze, cardboard, latex, metal bits and pieces, and a whole lot of different paints.
Very rusty/wet looking and true to the movie in my eyes.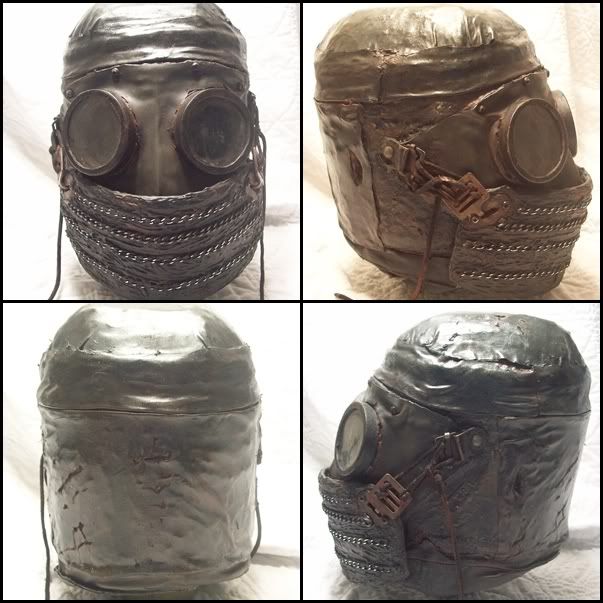 The suit is still under way, here it is hanging in my backyard after being painted with brown latex paint, and sprayed lightly with a water hose.
All I need to do next is touch it up with a little green and rust color spray paint, sew the hood and attach buttons or a zipper.
The "Poo Suit" , as I call it.
Front: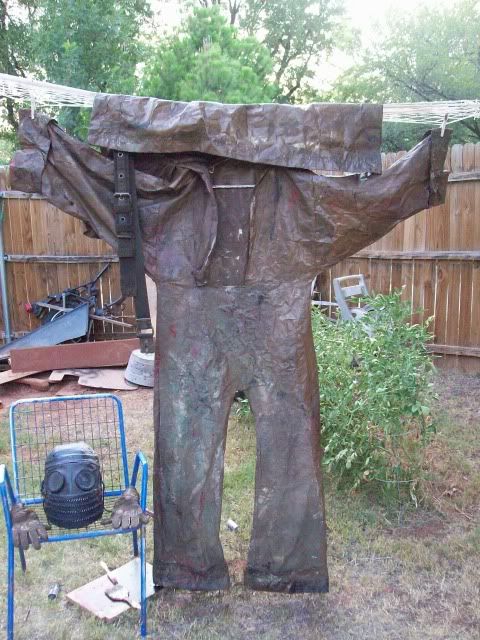 Back:
And for those of you not familiar with Silent Hill, or the Miners, here is a picture.
I will keep updates regular.
Thanks, Monster-Maker.