Discussion Starter
·
#1
·
I just wanted to see what everyone bought this year during the Halloween sales.
I went looking for deals the day after halloween and I didn't get anything. Our Spirit of Halloween was just closed..... no sales.... no nothing...?? I went to the other halloween America... They were closed at 4 in the afternoon. So I didn't think I was going to be able to get anything this year. So a week goes by and I happen to stop in Big Lots and they had a bunch of cool stuff for 75% off. So I grabbed up a bunch of the really cool stuff. I talked to the Manager and he said the stuff was going to go to 90% in a couple of days. So I stopped by another Big Lots by my work and low and behold everything was 90%. So I pretty much cleaned out that one and also went over to the one by my house and cleaned them out too. Wow, I ended up with a ton of stuff. It was soooo cool, I couldn't believe it. Here are the pics of everything.
4 grave yard kits
3 ceramic grim reapers with light up eyes
2 ceramic gargoyals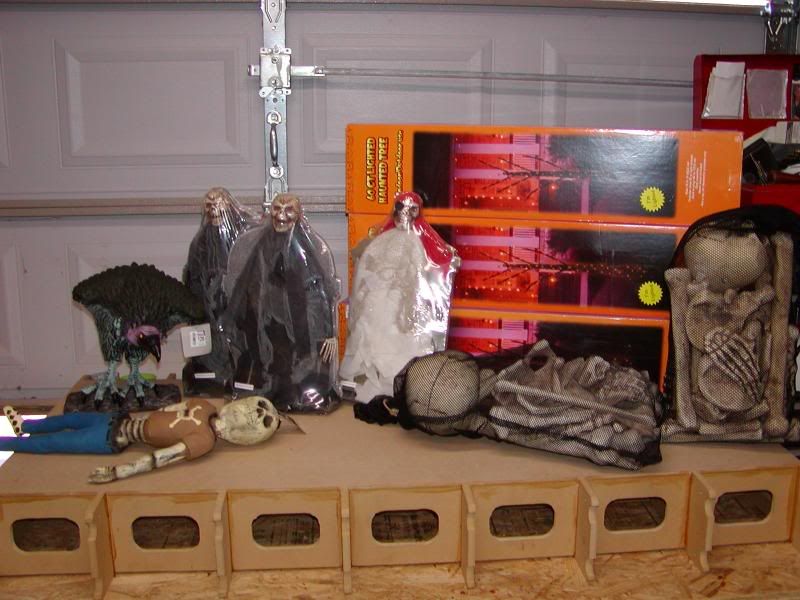 3 4ft tall light up trees
2 big bag of bones
1 big rubber vulture
3 small gravestone with skeleton wrap around guy
1 rubber skeleton kid thing..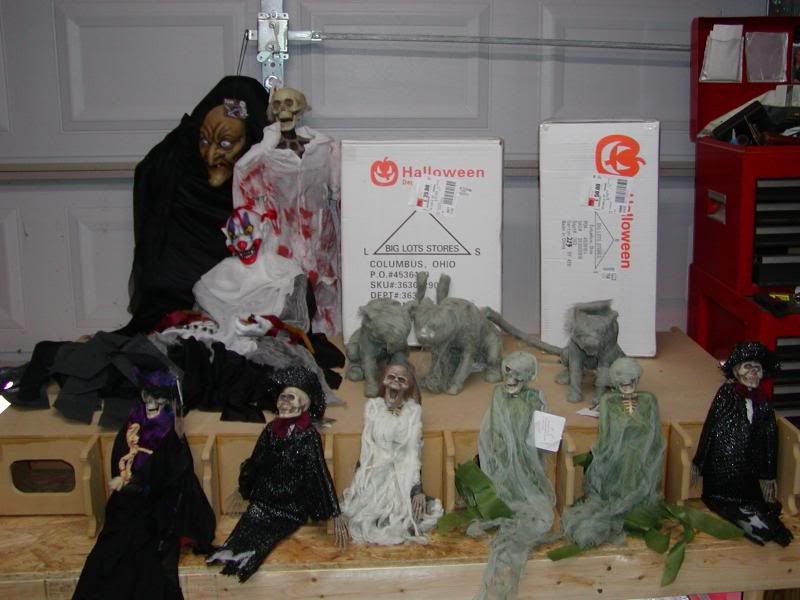 1 4ft witch wall hanger
1 2ft skeleton guy with hangy feet
1 2ft scary clown wall hanger
3 mummified cats
6 skeleton voodoo dolls
The two boxes are featured below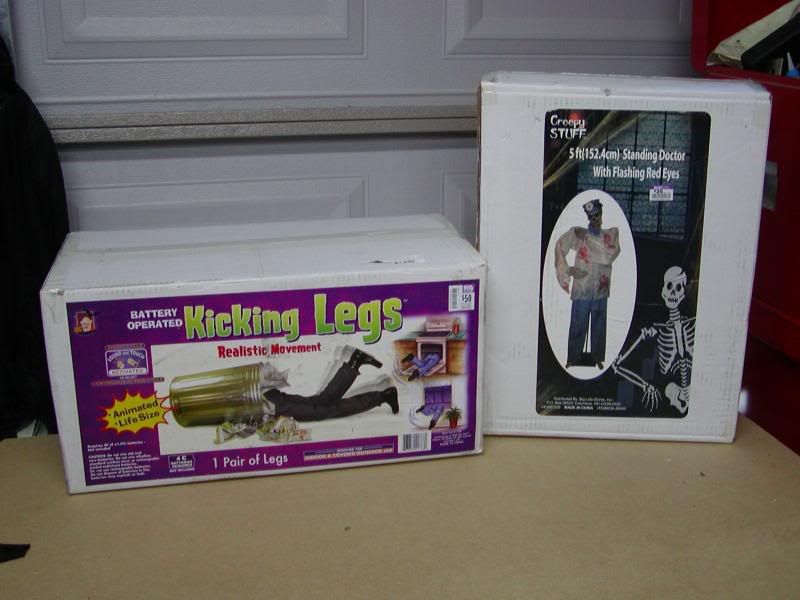 1 leg kicker
1 5ft skeleton doctor with self supporting stand
4 lighted signs
2 more small gravestones with skeleton wrap around guy
1 screaming face
4 small ceremic pirate heads (one was missed in the photos)
1 triple skeleton head hanging thing
2 table center pieces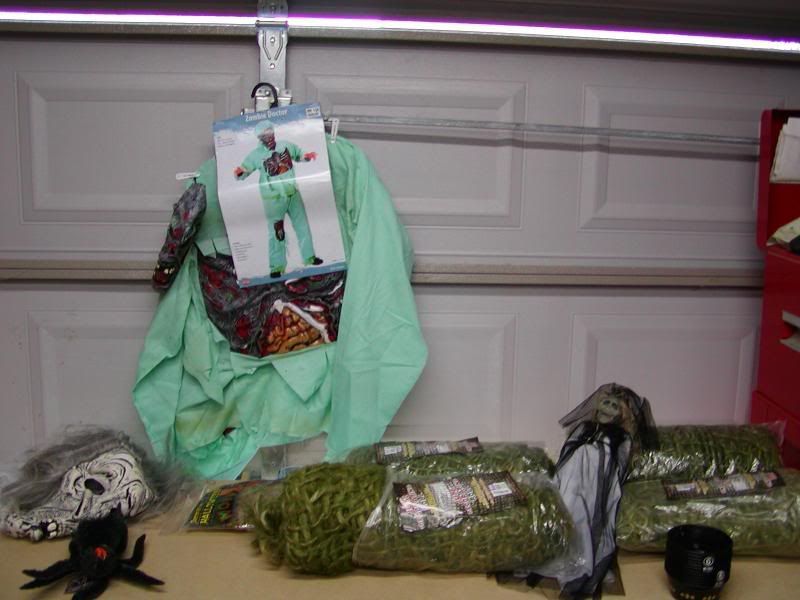 1 complete zombie doctor costume (probably just stuff him or something)
1 zombie mask
1 spider
4 wall thatch covering
1 more skeleton voodoo doll
10 little plastic buckets (be used for something?) I think I paid 10 cents
1 small bag of moss
3 orange and yellow string lights
19 orange sting lights
2 bigger orange lights
11 small lighted pumpkin heads
7 small lighted skeleton heads
Here is the coolest part I only paid around $150 for all of it!!!! Went from finding nothing to hitting the jackpot.
Hopefully other people found good stuff too. Let me know what you think.