Discussion Starter
·
#1
·
Last weekend we started some of our framework on 1 of our 2 ships that we will have set up on the BIG night. I thought I would go ahead and post some of those pictures of what we have so far. I actually don't get to help much this year as I am about 8 1/2 months pregnant, so I am the official photographer for construction and setup, not quite as much fun but, it will have to do.

IMG]http://i126.photobucket.com/albums/p99/crylong/NewCamera433.jpg[/IMG]
This is a picture of our Pipe Organ that we built for Davy Jones to sit at. It doesn't have the pipes in this picture just wanted to show the detail.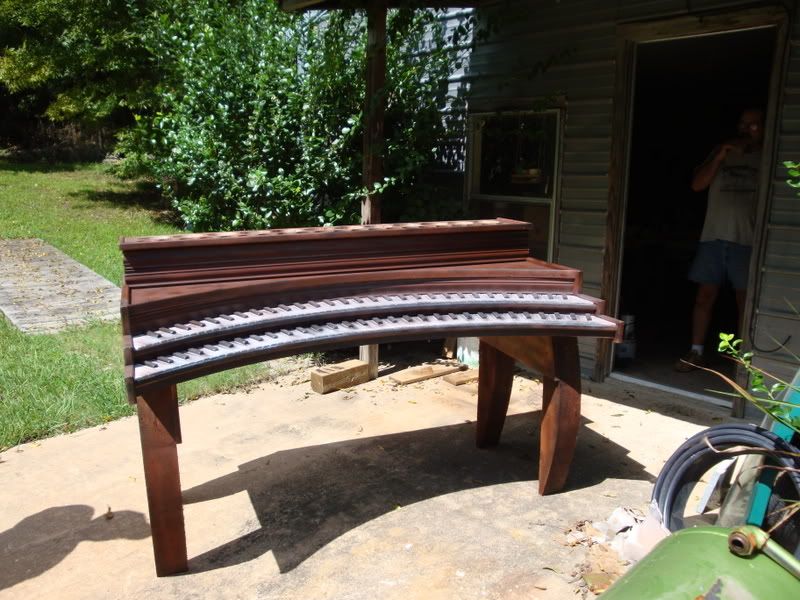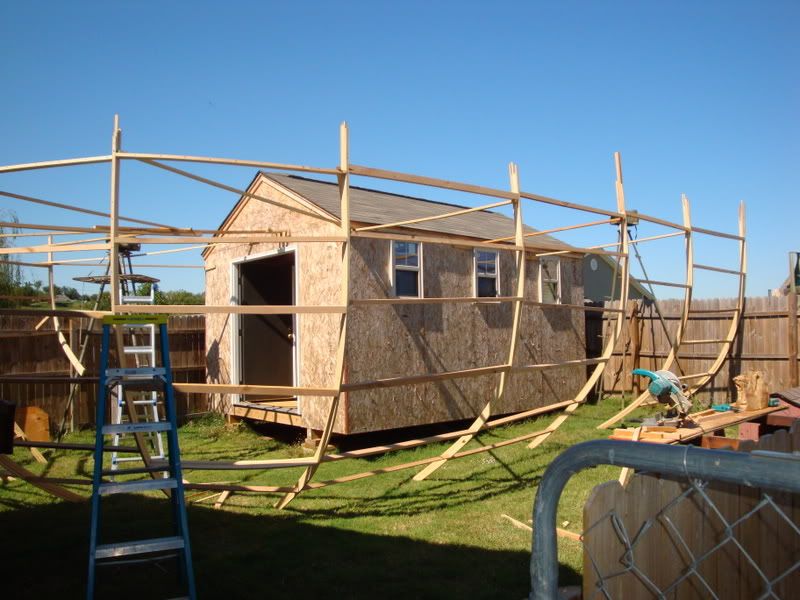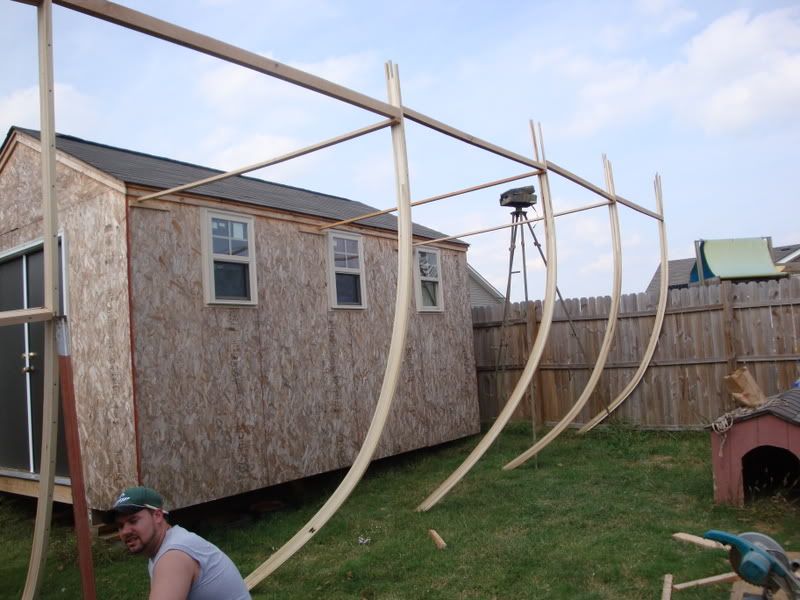 Here is ship # 1, you will not be able to see the storage building on Halloween night, it will be covered. TOT's will enter in the right back side through a cannon blown hole and exit through the front out another cannon blown hole. The ship extends a bit past the part of the house there, kinda hard to tell.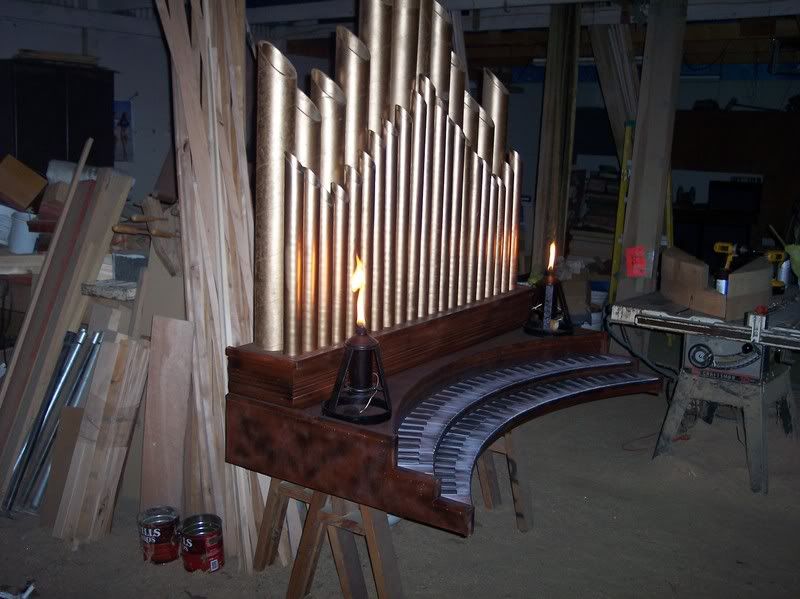 Here is the organ with the pipes and the tiki torch lanterns that we made.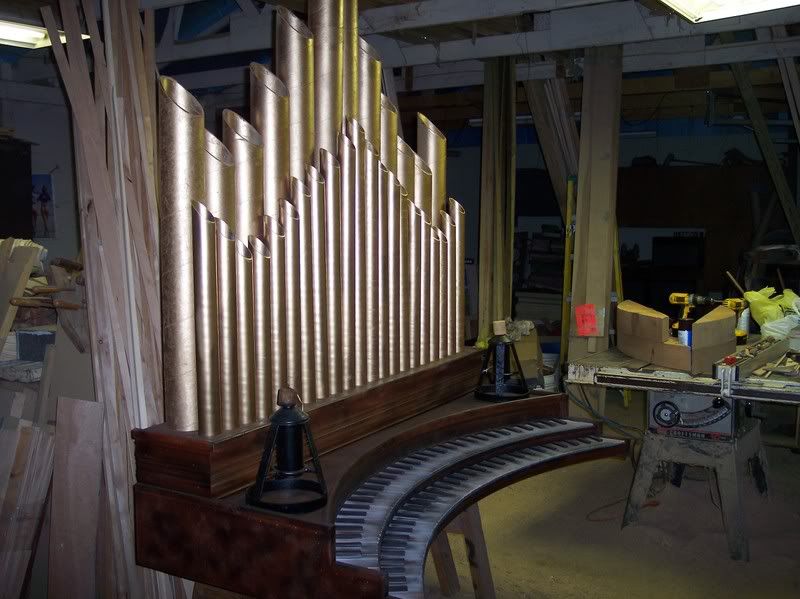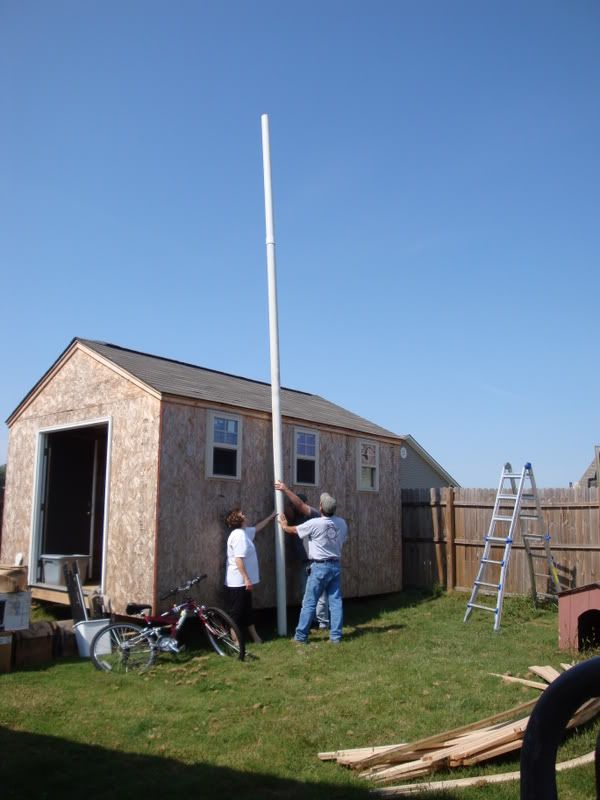 This is going to be the mast, it will be complete with a crows nest, pirate skeleton, and sails. It is roughly 25 foot here but will be another 5 foot when completed. You can see this from several streets away!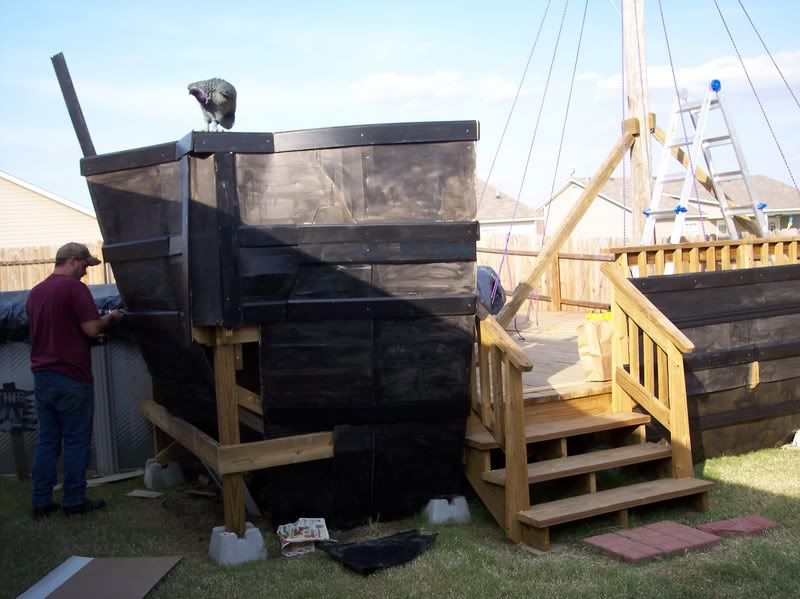 This is the ship we built last year and we eill have it up again. It is built on our pool deck.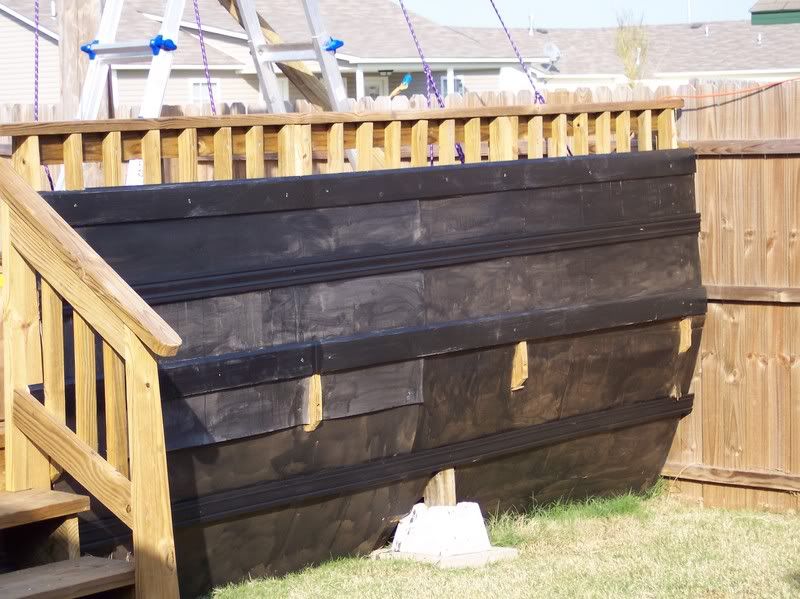 I will be posting more pictures as we progress so, let me know what you guys think!!