Discussion Starter
·
#1
·
This year me and my boyfriend will be throwing our 5th annual Halloween party (well, 5th for me – 2nd for us throwing it together). We've really been trying to cheap it up so we don't end up spending a lot of money, but we still want to add some awesome things to the party. Last year we had a costume contest, and the prizes were just store-bought ribbons. This year, I wanted something a bit cooler than that.
While shopping in Dollar Tree for awesome cheap party supplies, I spotted some fake severed hands and feet. I immediately thought of how cool it would be to paint them gold and use them as trophies for our costume contest. When I mentioned the idea to Jon, he threw in the idea of having a black base and, ta-da! Our idea for costume contest trophies was born!
From this: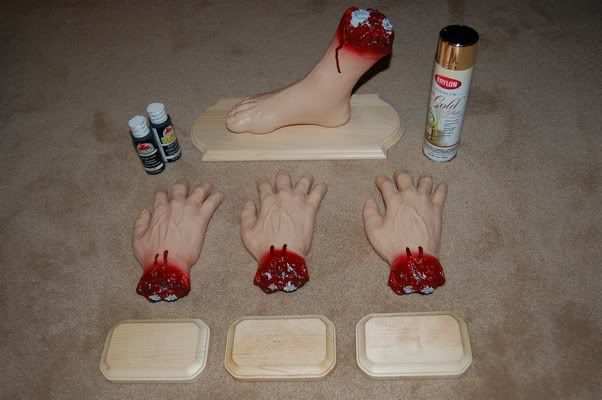 To this: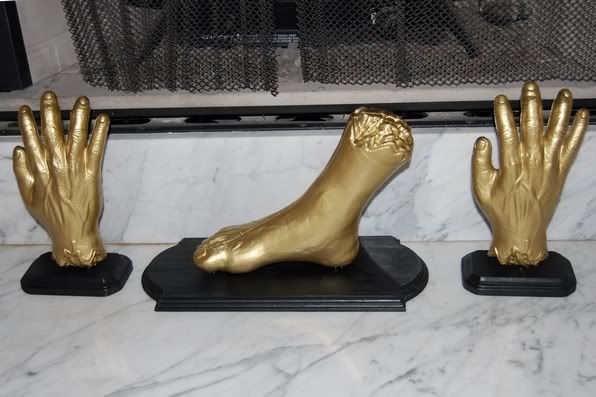 They're quite elegant, if I do say so myself
You can find a how-to on my blog (link in signature), but they're pretty easy, so you could probably figure out how to make them without my help!
Total cost was about $13-14 for four trophies. Much better than paying $5-6 per trophy at a party supply store!