Discussion Starter
·
#1
·
Our theme this year is Saturday Nightmare Fever
We do the invitations & our costumes in the theme. Also some reference in the house to the theme.
We'll be moving next month & this is the main room - think roller skating !! tables around the outside!
Of course our main staple of Shops will be included:
The butcher Shop will go in the dining area:
Bloody Mary's Bar & Madame FabooLous' shop will go in this room.
Mad lab? in the kitchen
And I haven't decided what we'll do in the pool area but there will be gators in and around the pool!!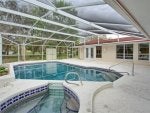 I'm hoping to make the hallway that leads to the bedrooms look like an alley with shop signs hanging above each door, or do it as hotel hallway and do room numbers on the doors. Haven't decided which I'm going to do. Just really excited about the house and having a new slate to work with.