Discussion Starter
·
#1
·
I had a request in another thread for some more info on how I made my Rising Spirits, so i thought I'd do an informal "how-to"
There are many things about the making of this prop that can easily be adapted to other ideas. Two of the biggies are corpsing with latex and pantyhose ad free-form armature building.
short list of materials used:
3/4 inch pvc
some sort of flexible tubing , such as vinyl water line.
a skull ( I used urethane skull that i cast in a mold)
hands ( I made mine with greatstuff in a biglots plastic skeletal hand)
screws, tape, or other fasteners
greatstuff
liquid latex
pantyhose
paint
procedure:
bend a piece of pvc using a heat gun or torch ( do this outdoors with plenty ov ventilation) Go for a spiral shape with nice long flowing lines.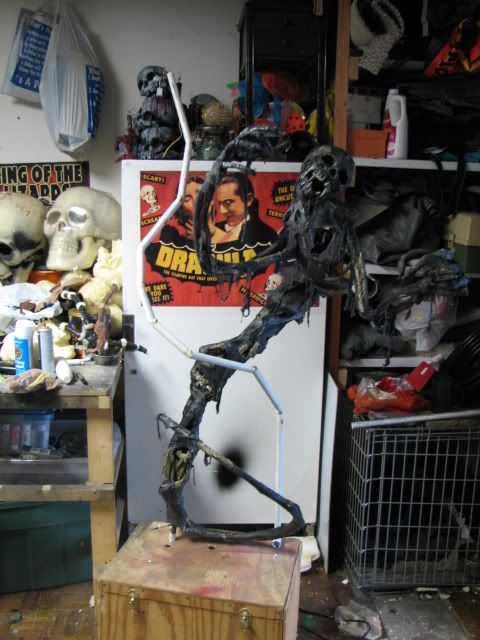 Attach a skull. I used gratstuff to attach it to the pvc, but you could hotglue, screw, or use any other method...
Make a ribcage using the flexible hose. At this point, there is no need for a highly detailed ribcage...just try for the general form. I attached the ribs to the pvc with screws.