Discussion Starter
·
#1
·
So, today I quickly put on some of the pieces to my costume so that I could see what still needed to be done as well as take some pics to see what you all can suggest. My Halloween party is a sinister circus theme and I am going as the RingMaster. So here is the rough costume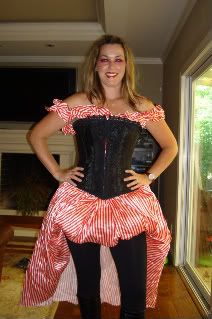 The skirt part of the dress will be tucked around more so just the back is left down sort of like tails. I also have knee high heeled boots on that are not in pic.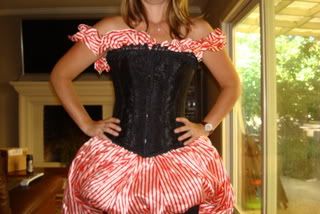 The middle with the corset I had the idea of somehow having some brass buttons on either side and a chain linked between them maybe three rows. What do you think?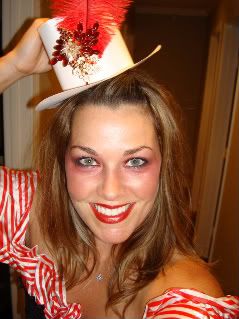 This is just a mock up of the hat which I will make in black felt. What do you think of the size and decoration? They are old brooches and will maybe add another feather too with a satin ribbon band around it. Any suggestions?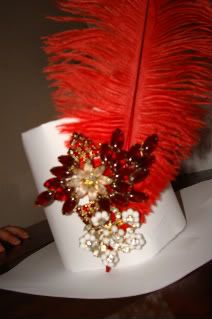 Here is the close up of the pins
Lastly is the makeup. Of course this was done very quickly, but you get the idea. Red and black around the eyes I will have fake lashes too. Do you think I should keep the red lips? I am pretty fair, but should I rtry to make myself even lighter, or just stick with my skin tone?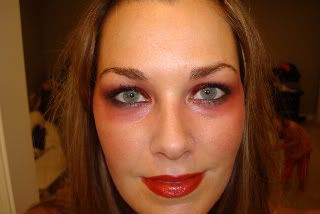 Any input is much appreciated. Thanks