Discussion Starter
·
#1
·
Hello Halloween lovers!
Here are my pics for this year's display. I'm working on the video that I'll post in the moment I finish it with light effects and some people scaries.
One person dressed like a police guided the TOT's thru the yard telling them the Psycho story (with a few adittions like the cemetery) and at the end, the TOT's had to take take their candies inside the bowl that Norma Bates corpse had between her "dead" hands...
Before they leave, the could write in the guestbook I place in the entrance.
I thought that since I built the office table, with the keys board, the lamp, an old radio, I could place a book too! I'm so glad about it, a lot of them write beautiful things about my yard.
A real size Bates Motel replica (some of you guys saw the DIY process in this thread:
http://www.halloweenforum.com/halloween-props/143028-bates-motel-psycho-related-haunt-yard-brainstorming-ideas-please.html
A shadow display of the epic shower scene, a cemetery and a living room with Norma Bates corpse with a candy bowl in her hands. You dare to take a candy?
Welcoming pumpkin
The sign welcoming everybody!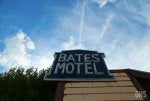 Bates Motel sign
The motel and the lamppost next to the office desk with a guestbook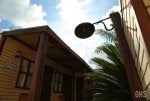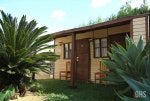 Roof detail in the office set
Living room set (details)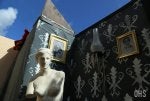 Office set and guestbook
Office set details
Writting!
Bates Motel at night, I love how it looks!, one of the lamps was blinking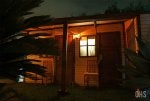 Bates Motel at night
Crime scene at the cemetery. I wanted to reuse my old headstones so I made it up this set
Mother! Mother! Oh! Blood!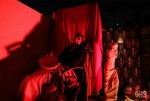 Norman! Norman!
I'll be uploading more pics and the video in a few days, and some signatures TOT's left. You had to see those little kids writting!!! Adorable!
Hope you like it. Every comment and opinion are welcome!
Pics in my album:
http://www.halloweenforum.com/members/ohs-albums--psycho-haunting-yard-2015-a.html