·
His name is Roger Clyne
Discussion Starter
•
#1
•
I only say "pond" because it was basically a 3 feet deep hole originally so not really worth of being called a pond but that's what we call it.
We did this about 10 years ago & over the years it's settled about 6 inches or more, water was leaking out of the top of the "stream" because it settled a little further on one side than the other, & the fish made more fish so the "pond" was way too small so it was time.
We wanted to do this in cooler weather but it rained 25 days in May, we went on vacation, other stuff came up so we, & by we I mean my husband mostly
, started a couple of weeks ago dismantling the thing & he started digging last week & finished on Sunday.
So here's what we've got so far & this is the reason I can't get myself into Halloween mode. This has got to be done before then & once it is I can think about Halloween.
The final hole (more or less):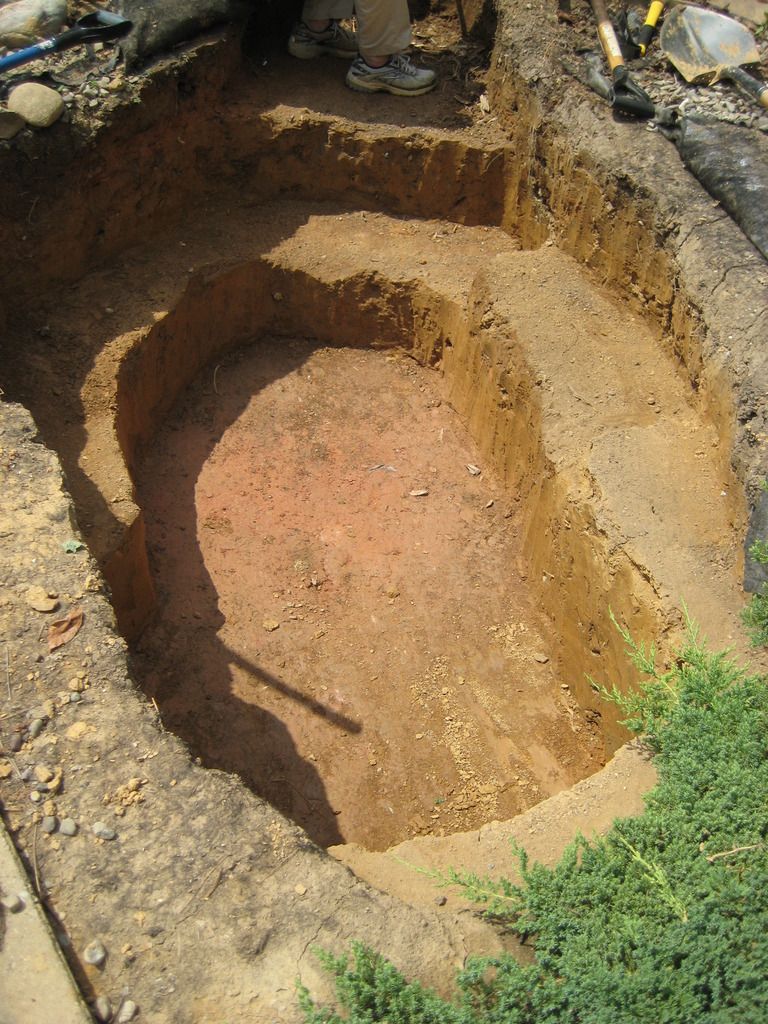 The underlayment to keep the rubber from being punctured. There's some sand on the bottom under this but I wasn't home to take a a pic when it was done.
We had to call in reinforcements to get the rubber liner in (that's my uncle that lives up the street)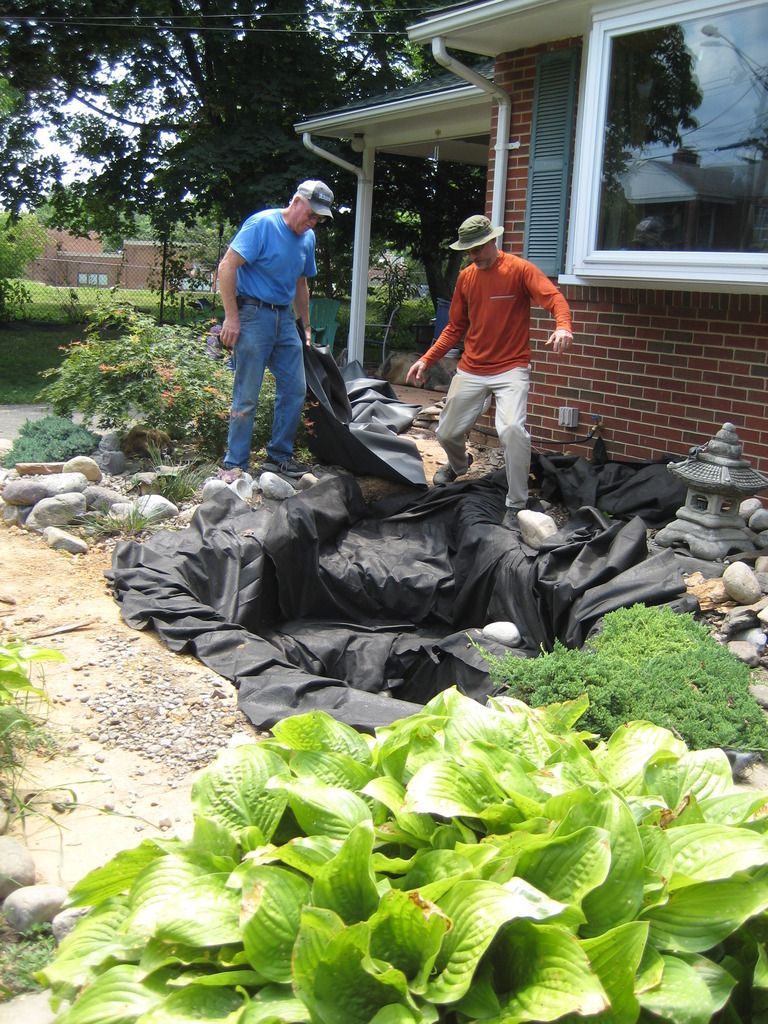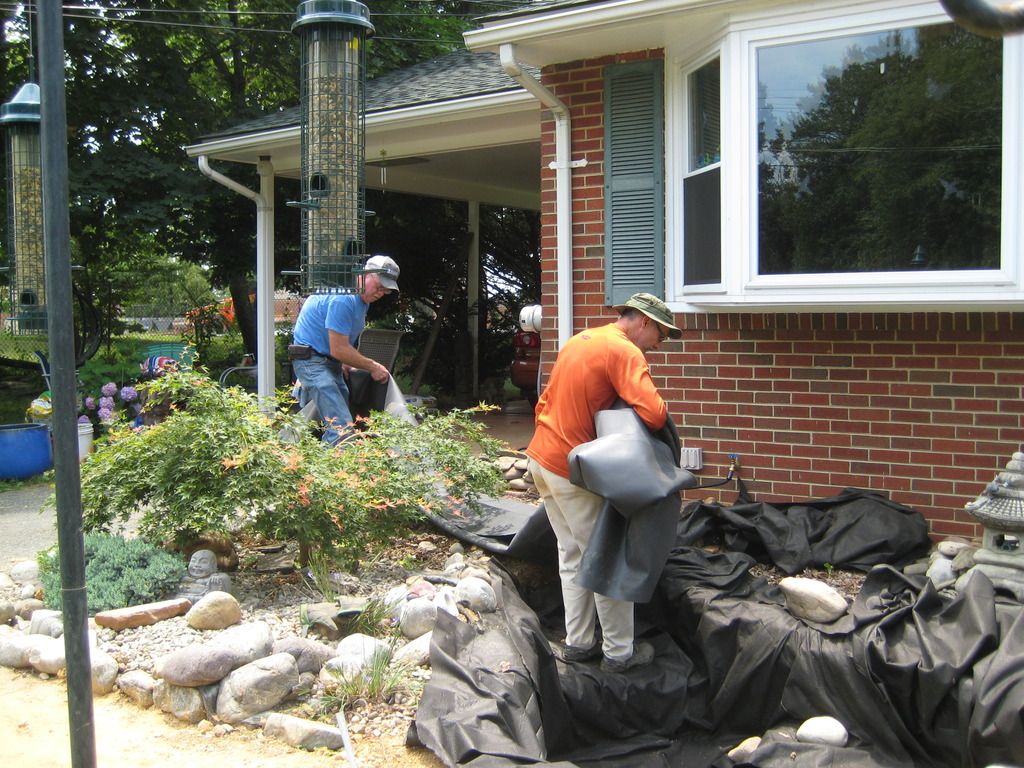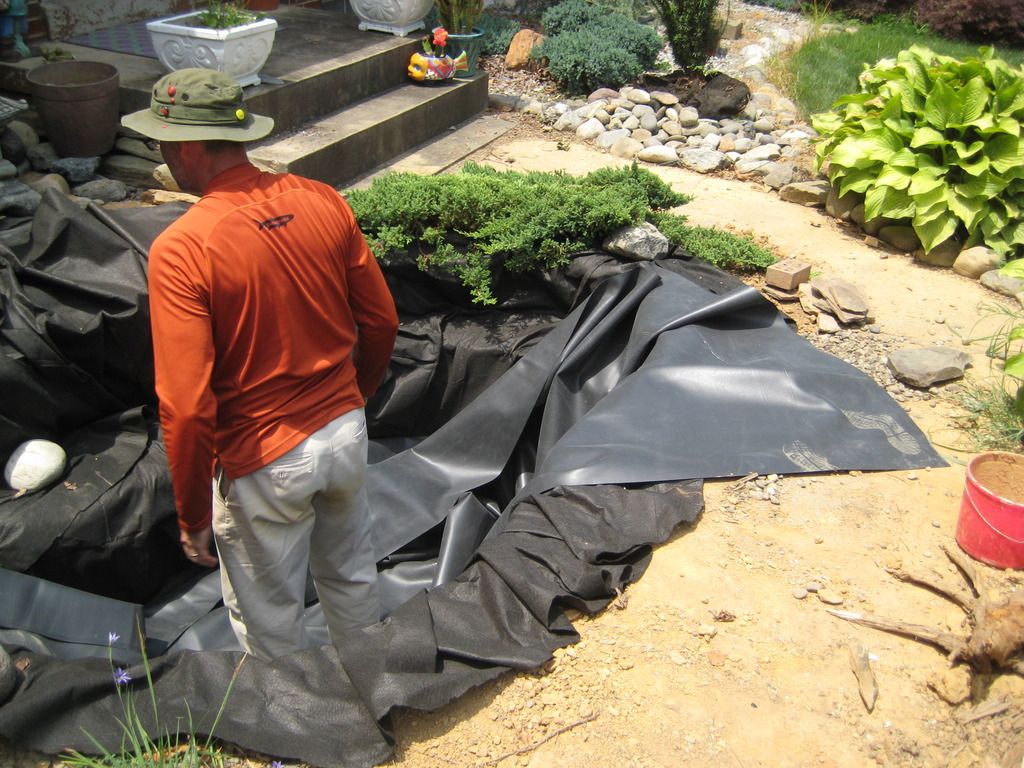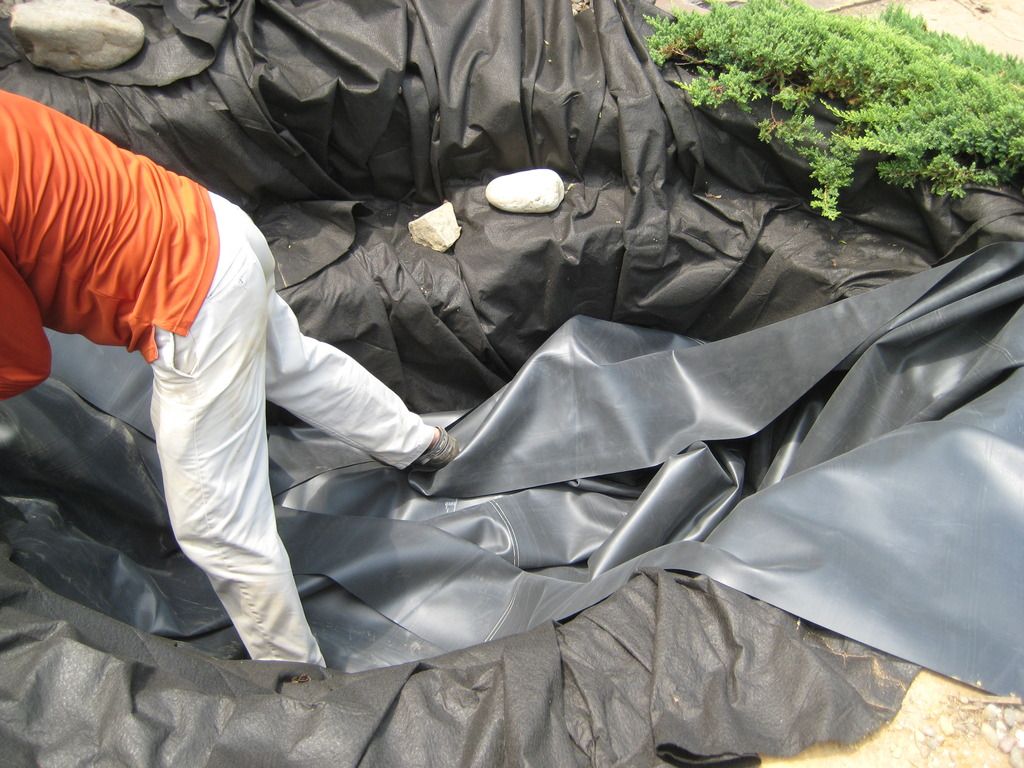 It's in but not sealed or completely in place. We need to get the sealant to seal the creases to keep the grunge outta the folds.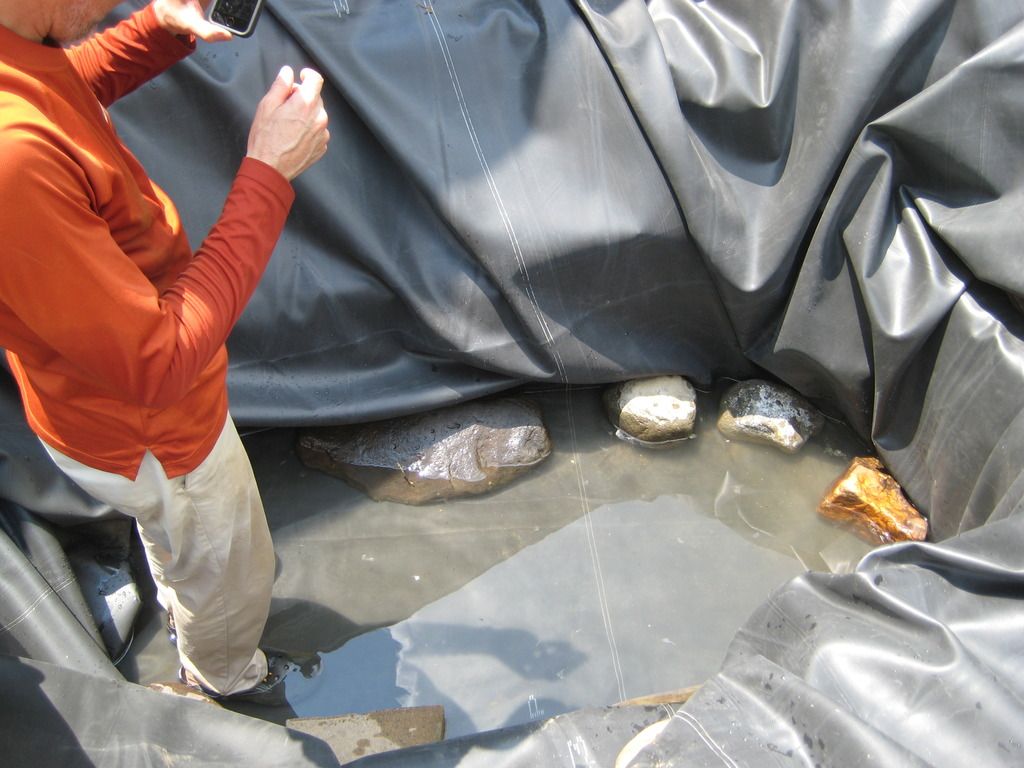 I don't really get involved in any actual work until we get around to buying a few more large rocks, placing the rocks, buying some new plants, replanting some of the old ones & cleaning up. I'm the creative end of it, he's the muscle.
I will be glad when it's over because there's bits of dirt everywhere. I sweep & still can't get it or we drag more in & it's not even really dirt, it's clay, almost terra cotta clay.
So we're hopefully one or two more weekends away from finishing. We should have the fish back in the larger end by this weekend.