Hi everybody.
I'm here for another year of not really focusing on Halloween.
Back in 2016, we remodeled the house:
http://www.halloweenforum.com/off-topic-stuff/146531-unorthodox-2016-project.html
Well, while the house got finished in February...the yard was covered in snow, and I went ahead and signed off on the construction...when the snow melted, we had a royal freaking disaster outside.
I payed the kids to clean that up, but we didn't get finished with that last year until July. It was clear I wouldn't be able to get the yard done, so we did a mini-thing up in the front yard only for Halloween.
So, our goal in 2018 is to get the back yard...if not complete, then complete enough that we can have people back there.
And, to match the inside of the house somewhat in quality of what we do.
There's 3 features we identified we wanted.
Covered Patio. Fire Pit. Garden path.
Budget wise, we had to pick one to finish, and start on the other two.
When searching for ideas, I stumbled on this firepit area: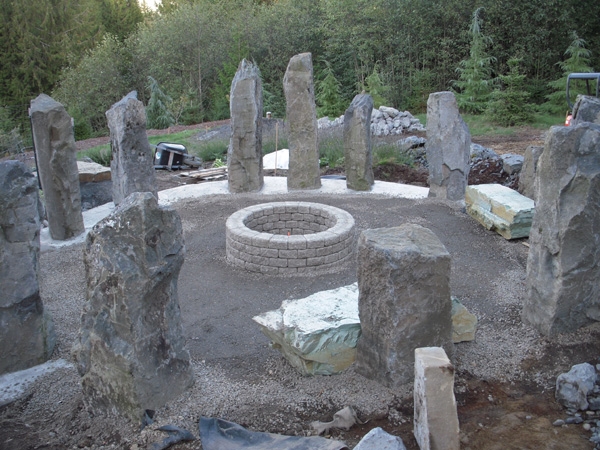 Knowing I didn't have quite THAT much space, I started looking at similar areas.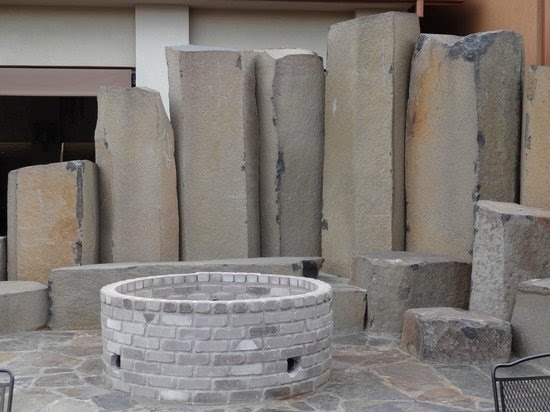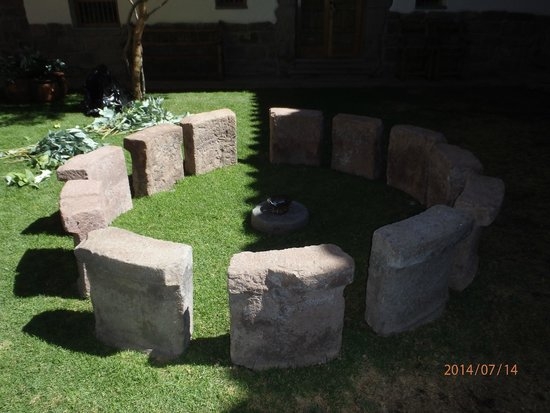 Looking into slabs of stone, I started to identify potential sources.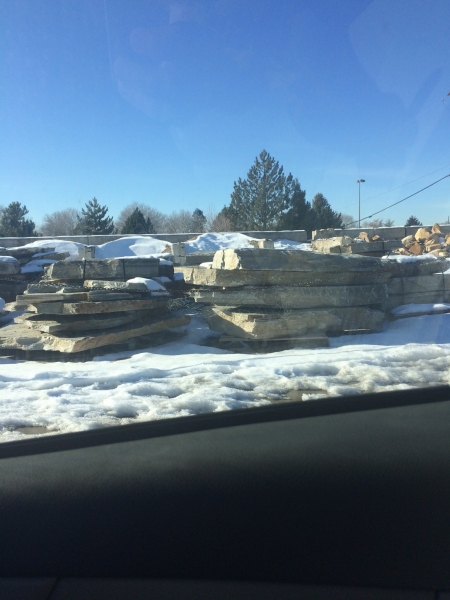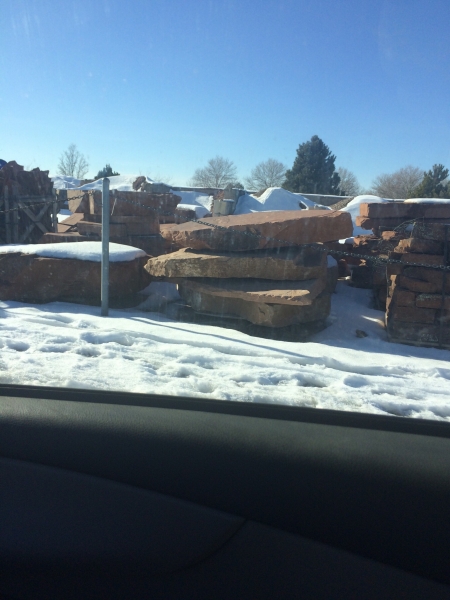 That gave me a budget of 5 big stones. So, I started trying to think of how to make a good shape...circle with 5 stones with my neighbors not freaking out.
So, I started plotting dates for sun and moon rise/settings into NASA's calculator, and come up with a plan. 4 large (4-6') stones out to the west, 4 small ones (waist high) to the east (towards the house, I didn't want to have huge ones up against the house anyway, and budget makes it work).
We went out and stomped a circle into the snow, and plotted stone locations this last weekend. (circle will be a bit bigger than this)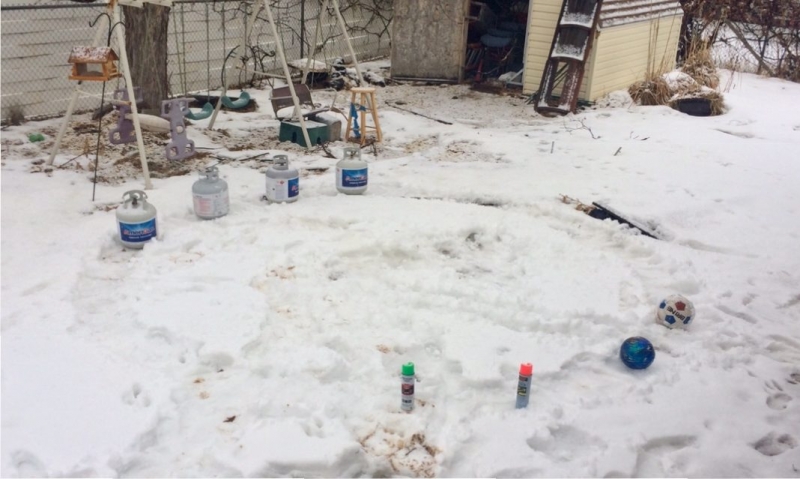 For those playing at home, these mark the sunrise/sunset for each of the kid's birthdays, and the moonrise/moonset of the day the boss and I fell in love.