Discussion Starter
·
#1
·
Ok, so this has a few techniques built into it. My husband is the builder, so he gets all the credit. We have found that we have to work on completely separate props, in order to save our marriage.
It started with a Stolloween style pumpkin, the hubby then cut off the bottom jaw, extended it with soda boxes and a lot of duct tape. Added papier mache and clay to it, and made one solid head.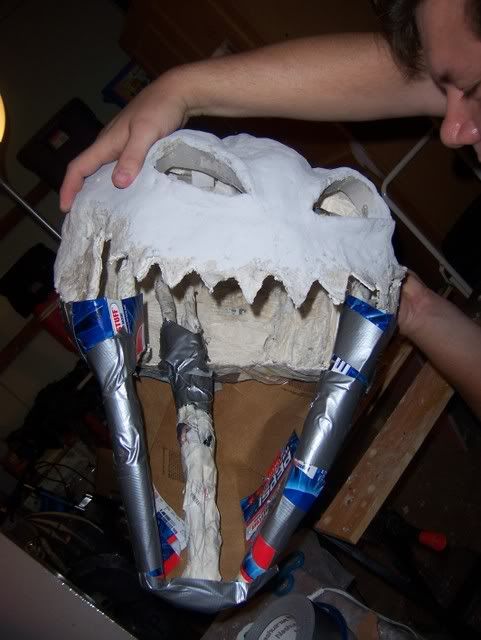 He then built a large PVC pipe and fence stake frame, and attached Jacks head to it. It was a bit over 10 feet tall.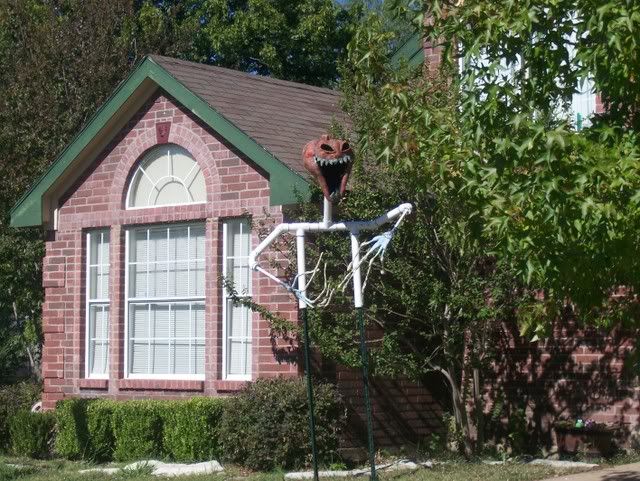 Then came chicken wire, burlap and monster mud... we were anxious to get it up that day, and only had beige paint on hand for the monster mud... so we did it with beige, and then intended to go back and paint it black after it was at least in the yard.... Later that night, when the lights went were turned on, the beige showed up
so
much better than the already black hands... so we left it beige. (Then it was the
hands
we had to redo... Never would have thought we would go with beige!)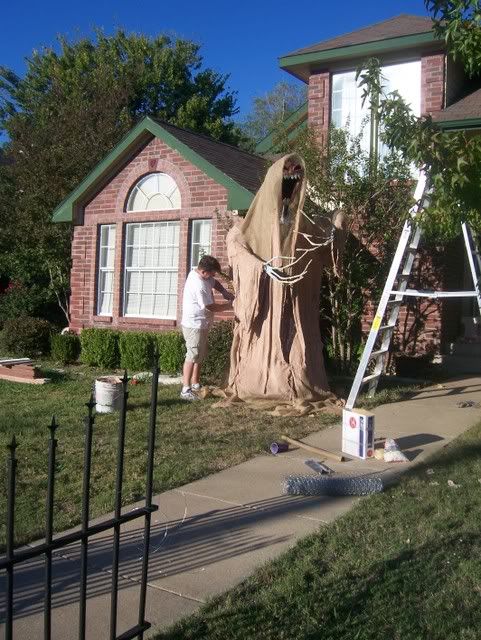 Stick the hands in - (coat hanger, cotton balls, duct tape, mache, etc), pin the fakest crow with glowing eyes on his shoulder, and he was done.
We could live with it, and the kids seemed to like it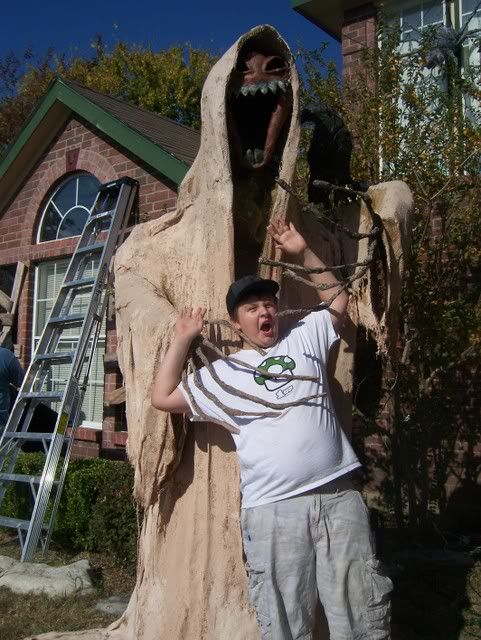 Thanks for looking