Discussion Starter
·
#1
·
I haven't been on in quite awhile, as some of you know. There are so MANY new members and so many new posts I figured that I might as well put this post in the Member Introductions thread.
I really have missed so many of you. I've missed the good ol days (some of you know what I mean). Today was such a perfectly over-cast, and somewhat drizzly, I just had to come on board and say 'HEY'!
I'm a Grampa, now! WHOO-HOO! I'ts really pretty neat... However, as long as I don't particularly LOOK like a Grampa or FEEL like a Grampa, there won't be any problems.
His name is Cohen Levi Thrower and if I have anything to do with it he'll grow up appreciating the magical wonders of Halloween..... Starting off with those pumpkin baby booties that I bought a few years ago.... That's if I can FIND the darn things (??????????????)
Grampa and Grandson
Mommy and Son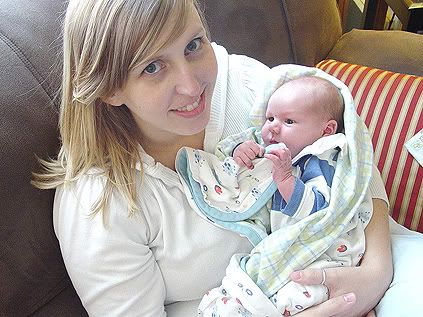 It's been an entire year now that I've taken up guitar and although I've been told that I'm doing pretty good, I don't feel a years worth of good. I've gotten a few new toys.....
I did finally put together my official OEJ guitar....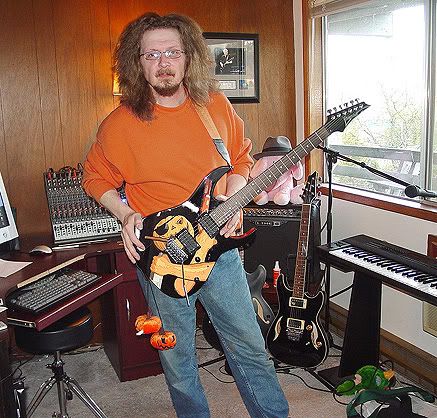 and my AS series Ibanez Artcore.... I've made a few modifications... i.e. new pickups specially designed mounts and knobs..... it's very jazzy....
I also bought a new bass guitar that I just love! I don't have a camera available to me right now so all I've got is this stock photo....
This is the custom design I want to have it painted with..... Succub'oz isn't really into me dong it though. Just thought I'd throw it out there to you and see what you thought.....

I also got a new MUG from Michael's now that they're starting to put their Halloween stuff out. It's the pumpkin one with 'Happy Halloween' spelled out in the teeth. It's pretty cool!
Well, there it is for now. Now that I've said hello, I suppose I'll go read about what everyone else has been up to.... I'd better get at it... there's A LOT to read! heh heh!