Discussion Starter
·
#1
·
First up we had our skelly waiting for AAA (mainly cuz dad (me) forgot his 2 posables that were gonna help change the tire!)
Our Caged Beast (really need to do something cuz a footpad won't work) was a huge hit with a young blind boy that kept coming back the whole weekend just to feel and hear him.
Our version of the famous ticket booth, we through together a clown worker last minute (dad forgot the zombies head! Ugh, I heard it all week for my forgetfulness)
Our clowns flanking the picnic/treats table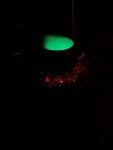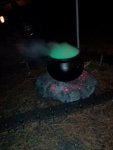 Our cauldron, not pleased with this one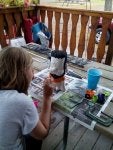 Some rainy day fun
Ready to TOT!
And last but not least, getting his new friend off to sleep....