Discussion Starter
·
#1
·
I bought this Ouija board back in the spring when Wal-mart.com had them on sale for around $7.50. These same boards had also been for sale at the "Five and Below" stores in the past. Been trying to get around to turning it into a Haunted/Animated Ouija.
Worked out pretty good. Luckily, this Ouija board is the exact same size as the cardboard glow-in-the-dark ones I normally use off E-bay.
The Planchette has two LED lights that shine down on the board, powered by three AAA batteries.
Well, the batteries made the planchette too heavy for the magnets to move it (just as I feared). So, I opened up the planchette, gutted the electronics in it and converted the two LEDs to run off two CR2032 coin-style batteries (a lot less weight than 3 AAAs). I also decided to swap out the purple-ish LEDs for some unique aqua colored ones I had. Was a bit of a pain, but it turned out great!
I just wanted to show a good use for this Ouija for anybody else that bought any.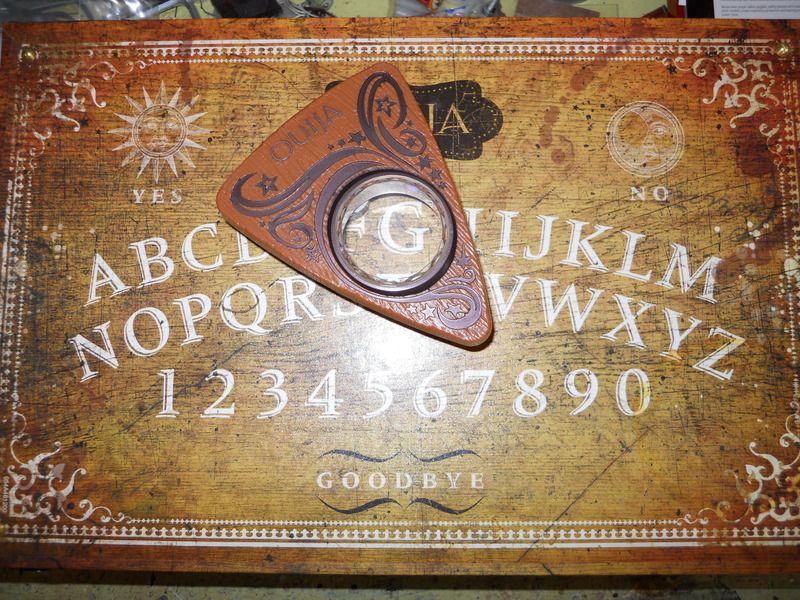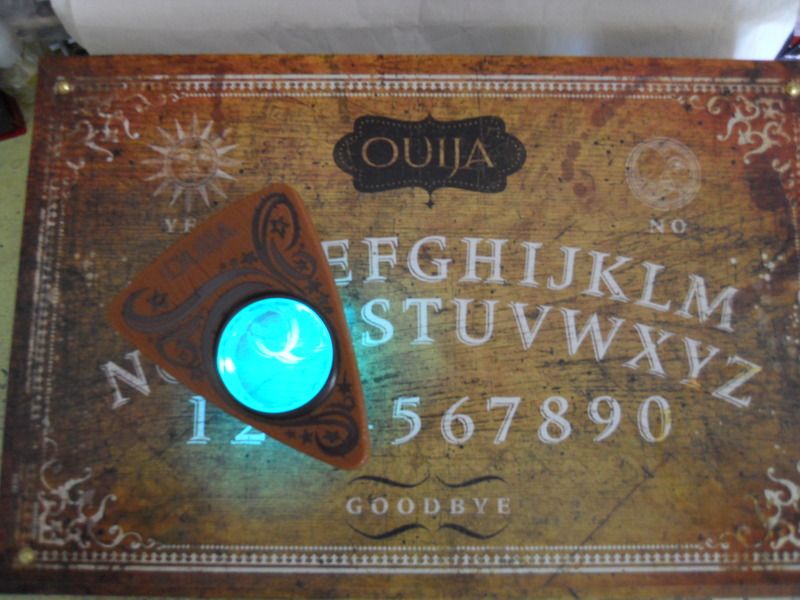 VIDEO
http://vidmg.photobucket.com/albums/v630/DaveNTracy/Halloween 2015/DSCN0446_zpsjgjryxd8.mp4