Discussion Starter
·
#1
·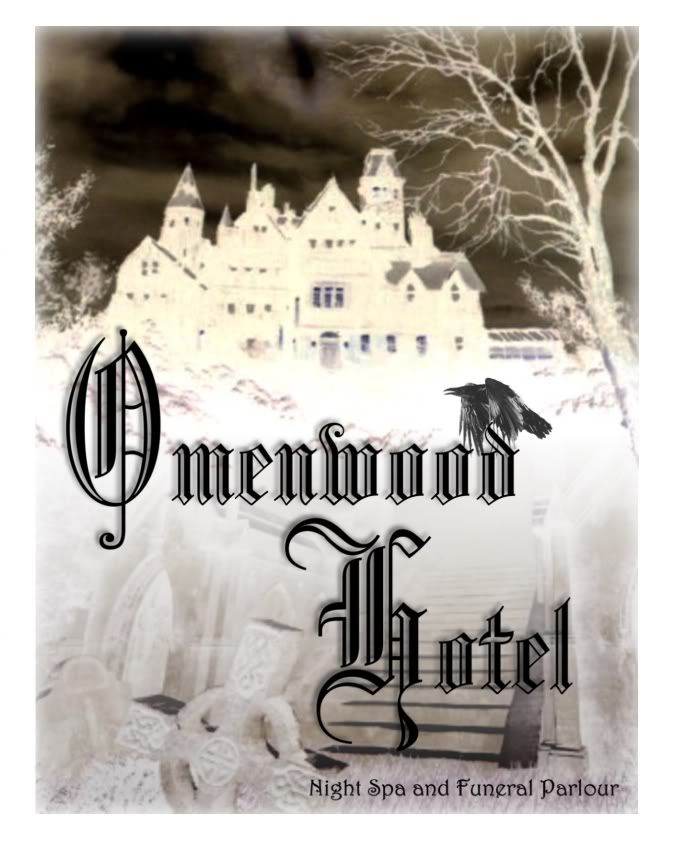 Ok, here are where the pics are going to be:
Login to a private Photobucket.com album
If it asks you for a password, its "skelly".
I will use photobucket because it is easiest basically. I can upload lots of pics quick and add descriptions.
I
will
organize the pics by prop, such that you can scroll through a series of pics for one prop and see them in order. If I add pics of a prop, I will put it next to the last pics of that prop. I
will not
create separate albums for each prop, etc. Descriptions may be minimal.
I may from time to time post a pic here in this thread (like the invite cover above).
For those who don't know, this is our 16th annual Halloween party. Last year was only the 2nd time in an 18 year stretch that we didn't have one. I just threw the mental health flag after a busy summer last year, I basically do everything myself and it is very draining. It is an ugly snowball effect (as I am sure many of you know) you have to out do yourself year after year.
These are adult parties, the invite list is now well over 100. Last few parties I think we had about 45 attend. I am an engineer and Disney Special Effects Designer wannabe. I love the "big show". Last several years we have done a "blackout event". I have the whole house wired on X10, and after a few prep moves by me and my wife, I take a wireless remote out of my pocket, press a button and the whole house blacks out. I mean completely blacks out.
Then the fun begins.
Anyway, the Hotel theme (thanks to Lady of Chamberwell Manor) is new this year. I am fortunate to have a house that BEGS to be made into a psuedo walkthrough and has tons of open space for large groups of partiers. So "new" for this year:
The reception/check-in desk, with all sorts of old 40s props including an old hotel guest register. If I get my group buy Buckys in time, I'll have a skeleton behind the desk.
My wife an I will be dressed as dead hotel employees, me a "Night Manager" and she a maid.
I bought another 750 watt strobe (3200 watts of mega strobes was not
quite
enough, dontcha think?) and this year the lightening will be outside, not in the house. Will hit the front (blasting through the front windows) with the 1800 hypersonic strobe, and three 750s light up the backyard. So when the house blacks out, there is a storm outside (thought of last night, wouldn't it be SUPER cool if house blacks out, strobe/lightening flashes hit the backyard every 1-4 seconds..... and ZOMBIES come walking out of the woods out back toward the house!!!!!).
Coffin cooler will be set up in the front dining room, not the back "big" room like years past.
Will make an "ice pipe" fog chiller to (hopefully) dribble fog down the staircase into the family room. Some tattered sheeting will cover the stairs under which will be some blue rope lighting for effect. Also blue light in the upstairs hall.
I am converting the 150+ LED tealight candles I bought 2 years ago to hardwired on a wall wart. This is so I can turn them on and off (X10) all at once. Will to the white hot glue stick drip (another excellent idea here) and make clusters of candles. Love the LED flicker lights, don't like 150+ button batteries and 150+ tiny pushbutton switches. Watch for pics of that conversion on the Photobucket site.
I may steal a projector from work and project some music videos on the family room ceiling (it goes up 22 feet), I particularly like the Shakira "She Wolf" video.... Not sure if I can pull that off.
So there ya go, save the link if you want (I will try to put it in my sig). I like to take pics of my work, but just can't afford the time to upload, create sites, links, attachments, etc. I feel pretty good that I am off and running full stride before Oct hits, and friend are already asking me "You
ARE
going to have Halloween party this year, aren't you?????".