·
Mill Creek Haunted Hollow
Discussion Starter
·
#1
·
And to think all these years I've been painting with brushes!
Just picked up a fantastic new toy! A Kobalt Latex Spray Gun. You need a compressor (of course) but it's a fantastic tool. I am able to spray large projects in 10 minutes -- much better than the hour or so of hand brushing I was doing just last week. It's a great spray gun because it's specifically designed for Latex paints. No need for thinners or anything, just put your paint in the can and go for it.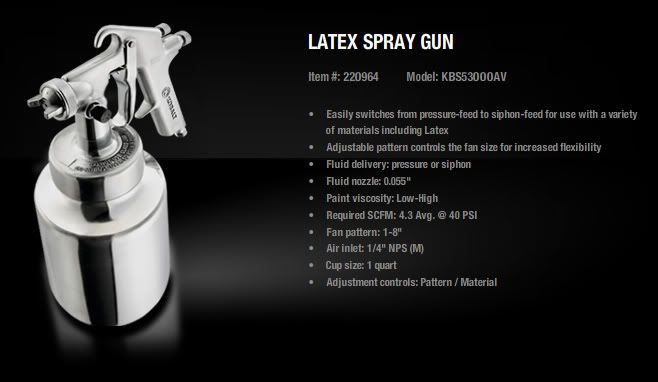 I was able to spray the inside and outside of my mausoleum, plus the three side panels of my cider shack in about half an hour. It was great!
And with the speed of switching paint colors, I think it will make aging the mausoleum very fun.
I picked up this Latex Spray Gun at Lowes yesterday for $50. Well worth it.