Discussion Starter
·
#1
·
Translucent Muscle
on SALE!!!
Okay folks, as you know I try to keep stock of unusual glue sticks that are well worth the value.
I'm now carrying a brand new color that should be awesome for our haunts!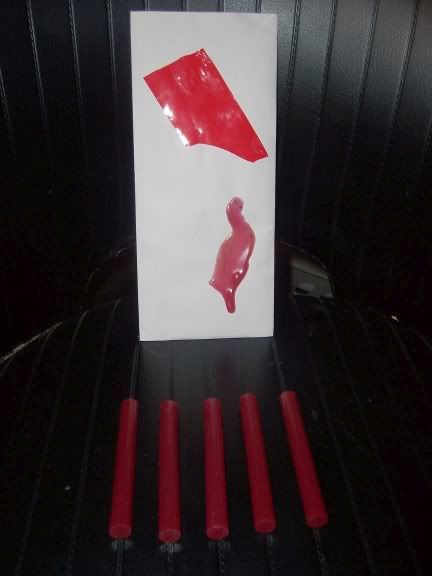 This is NOT red, as I've tried to show by the sample on the white envelope (with a piece of red tape.) This is also NOT opaque. The closest I can come to offering a color explanation is that this looks like translucent muscle! A totally new color for me to carry!
This should be perfect for adding depth to ripped/torn body parts, eye muscles attached to those eyeballs, gums for teeth, or even a 2nd color to highlight the opaque red you may already have. Don't forget this can still be used for web guns as well. Size: 7/16" x 4"
Now for the best part...
I'm introducing this NEW COLOR on SALE for... $6.75 a POUND!!!
Even better... For most places in the US, I can mail up to 3 lbs to you for only $5.
(Offer is only good while quantities last.)
PM me for orders.
-Bryce