Just in case anyone wants to know, filled the outer layer with foam...
Took a drill with a metal wheel to the foam and it worked like a charm! Took too much off one side so had to build it back up...learning curve!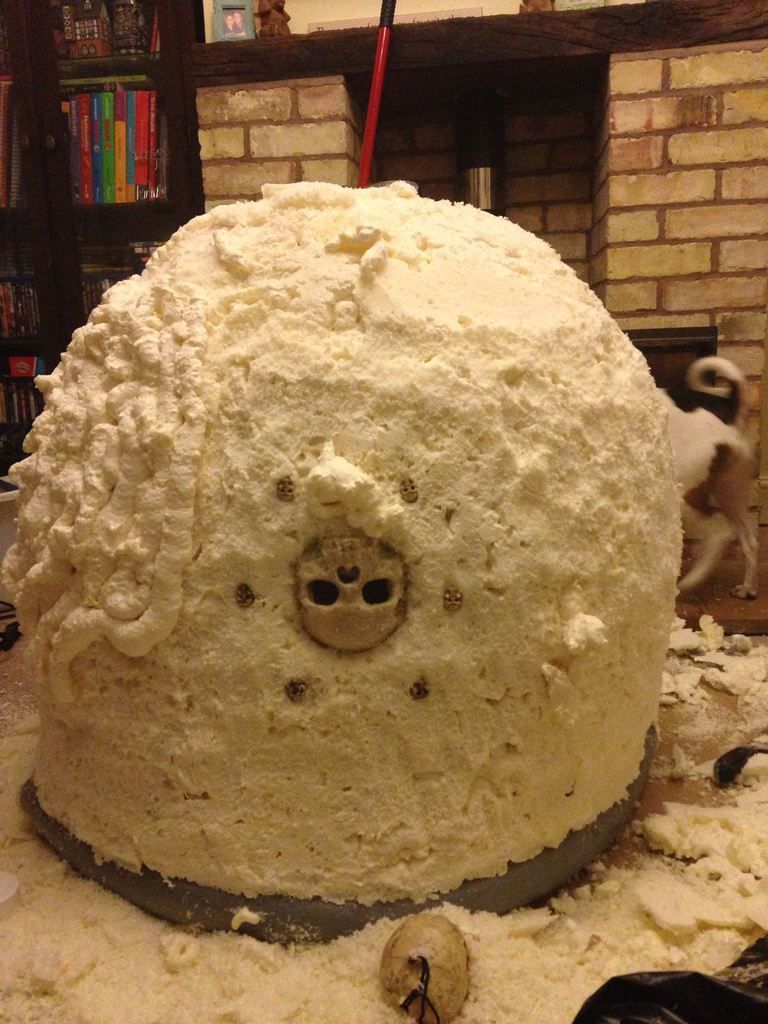 Used plaster of paris bandages and it worked like a charm!
However, to make a smooth surface on this, I used plaster of paris mix, took paper and tried to do a paper mache type thing...DID NOT WORK. So bought more bandages to make tomorrow, will use plaster of paris mixed to make a smooth surface to sand. So all the paper you see in the next picture is all gone but you can start to see how the new feet will look!
If you can (I could not) use some where else besides your house to do this. What a mess!