Discussion Starter
·
#1
·
Here are a few of my props for this year! 2 Zombies that will be in my graveyard this year, I have one more that I need to dress for the occasion!!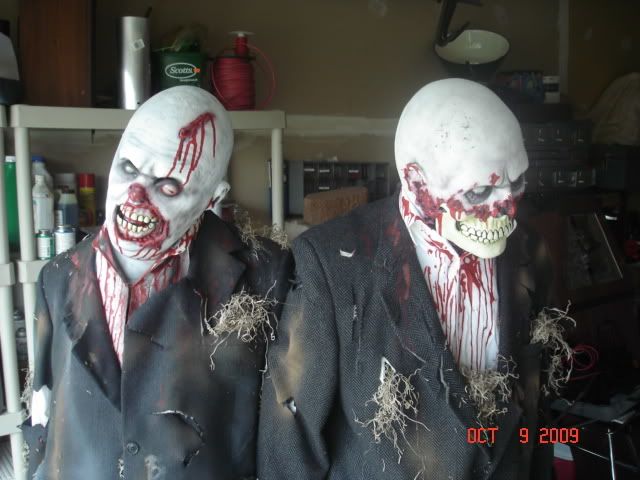 I also finished my "monster in box" that will be run off a motion sensor power strip hack. The candy bowl will be placed on top of the lid and when the kids walk up to grab some candy, it will start up! I have a red light inside and a small fog machine to add to the effect! I connected the chain on top to the chain on his wrists so when the lid opens it moves his hands up and down...Ill get a video soon!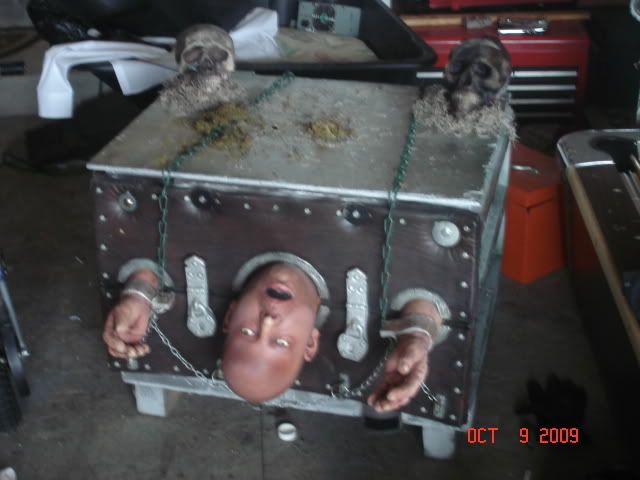 You can see the motions sensor below in the photo. Its underneath the box so feet will activate it...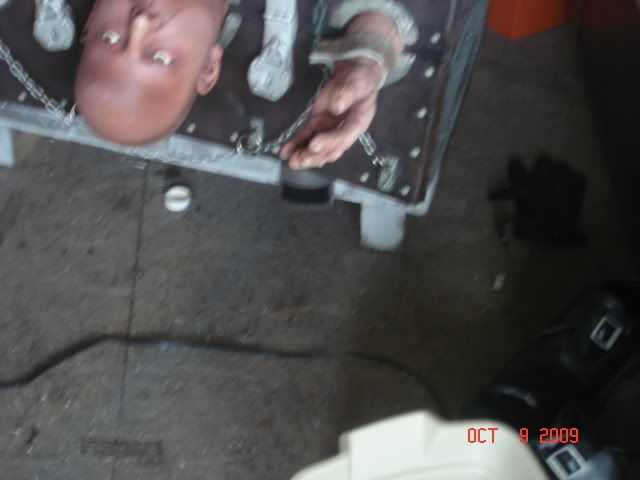 I also purchased this prop for my rocking chair prop. Ill post those once its finished!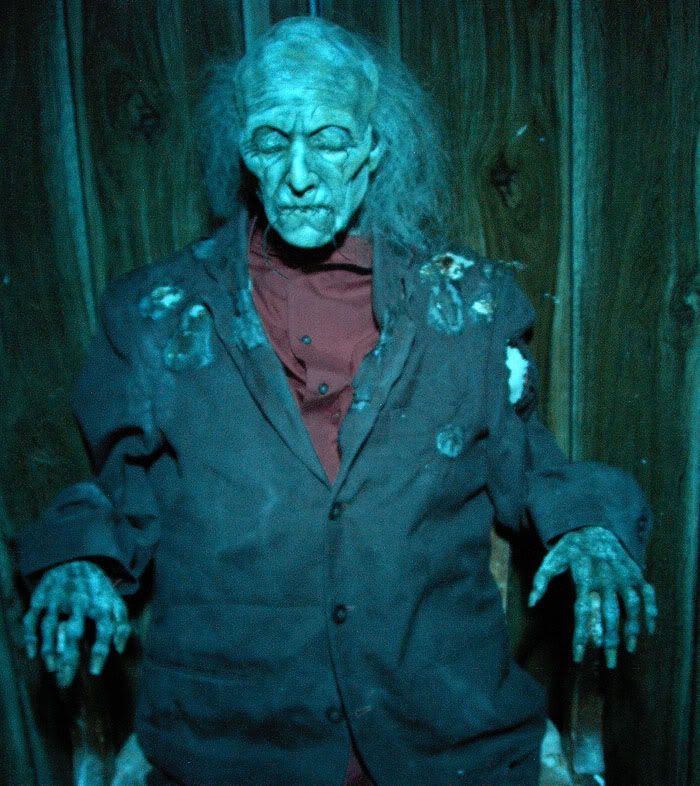 Here is the other zombie that I am thinking of changing his outfit to a suit like the others...