Discussion Starter
·
#1
·
A big part of my whole Alice IN Wonderland theme haunt is based on following a black and white checkered floor path ... originally I was thinking how easy and inexpensive to just buy party racing plastic tablecloths and cut and tape to the floor but ~ alas ..only the sides of those things are checkered.
Ive searched the internet and ideally a checkered tablecloth roll would be good but the only one I found was about 50.00 ....so any ideas for making a black and white checkered floor (path) that isn't permanent and can be walked on?
I found this on a member site and inquired but no response.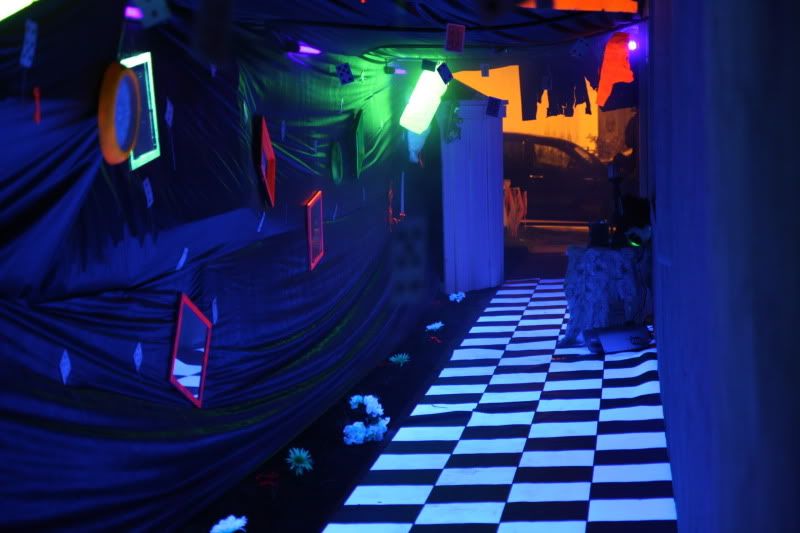 So hoping great minds out there can advise ?
PS I was thinking a black plastic roll and paint white checks on it..but how do you make the white checks semi longterm (meaning ok to walk on) ect?