Discussion Starter
•
#1
•
Well, I'm starting my first project for the year. A "Jacob's Ladder." (electric arch)
I'm planning a Frankenstein Lab and as you all know, this is a MUST have. So I contacted a local neon sign maker and was able to pick this transformer.
But I'm not sure its what I need. It was only $40.00. Can anyone let me know if I made a bad purchase?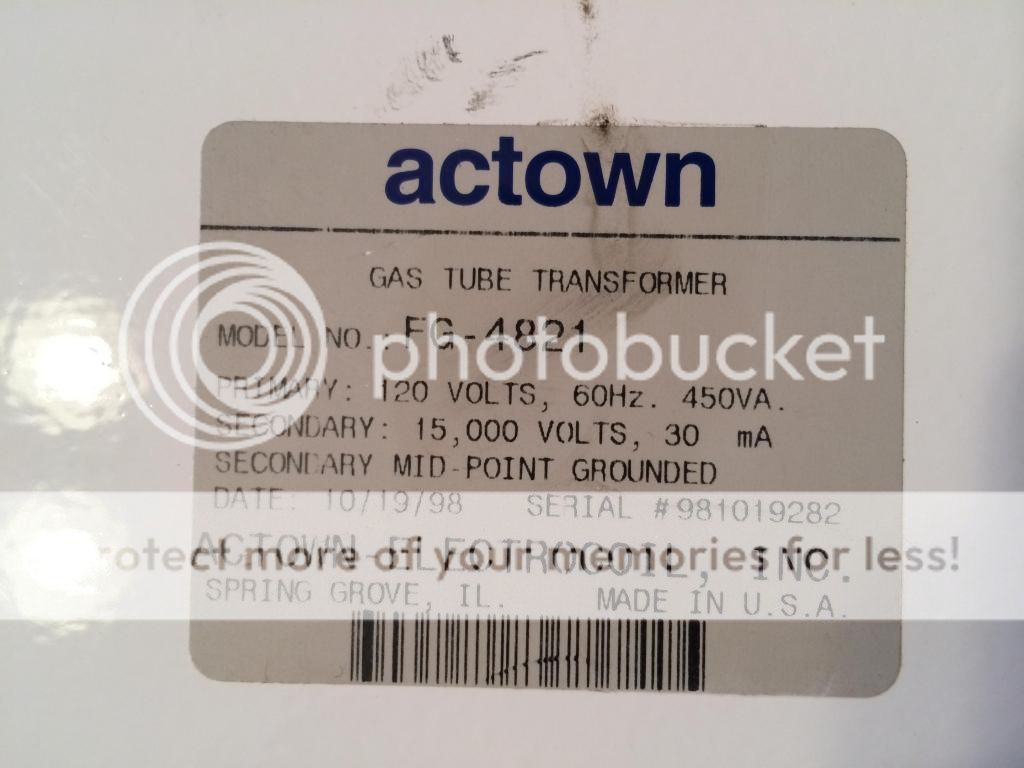 I've seen other designs but nothing that have used this particular unit. So any help would be appreciated.
Thanks everyone.