Discussion Starter
·
#1
·
I went to a yard sale today and scored pretty good.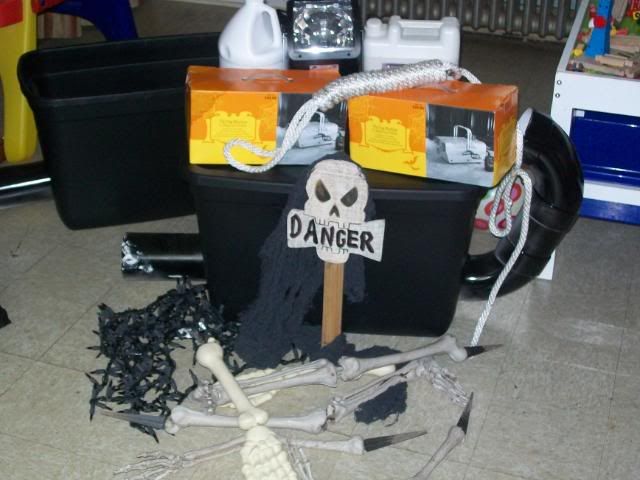 I got 2 hand made ground fog chillers
2 fog machines
2 large containers still full of fog juice
strobe light
purple string lights
a noose
wooden skull sign
drk grey creepy cloth
skeleton limbs to put in the ground
10 styrofoam tombstones all for $40.00!
I'm going to redo the tombstones.
The inside of the fog chiller. Is this set up right? I was going to make my own, but when I saw these I figured I could fix them if they aren't done right.
So if there is something I should do to them let me know.