Discussion Starter
·
#1
·
This is where I got the idea!
http://www.halloweenforum.com/tutorials-step-step/76365-wolf-animated-christmas-deer.html
Okay, I got all the things I THOUGHT I'd need.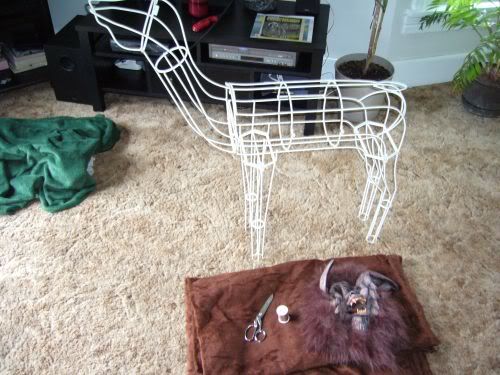 I had purchased 2 yards of fur from Joanns. When I went to put it on I realized that the fur was thin and you would be able to see the frame underneath really bad. So it was off to the kitchen for a layer of paper mache.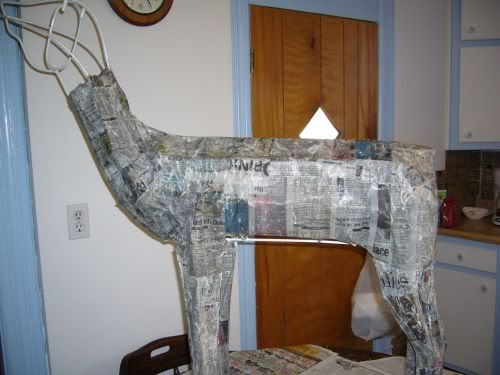 Now, I wasn't satisfied with that "bony look" I was still getting. I rummaged around my parent's house and found an old comforter. I used it to pad the reindeer/wolf. Using duck tape I taped the comforter to it beginning with the legs, head and neck and back.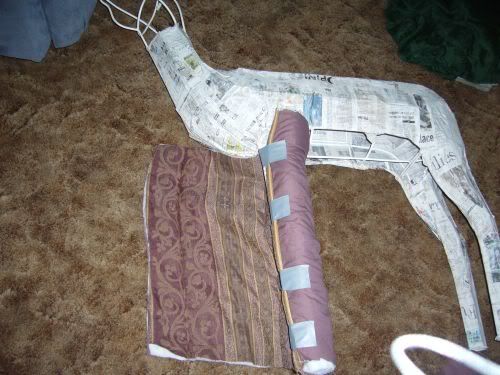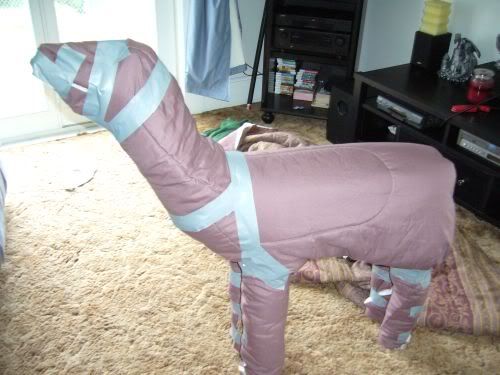 I wasn't happy. It looked more like a Llama with that long neck. Time to sweet talk to hubby into a little grinder work. The tool silly! So off to the front porch to cut off the head and most of the neck. I already had wig forms so we stuck one on.
Back into the living room to redo the rest of the comforter stuffing and make a tail.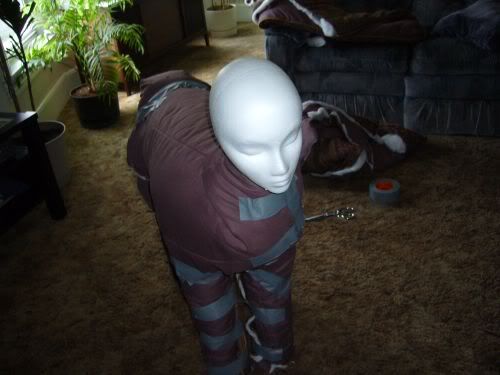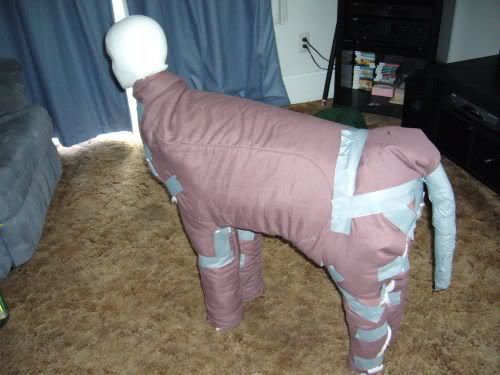 Then I put on the fur the same way I did the stuffing except using my handy dandy glue gun. After that I blackened the wig form around the eyes, stuck the mask on and voila!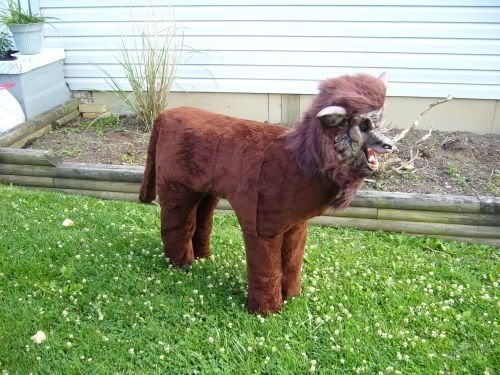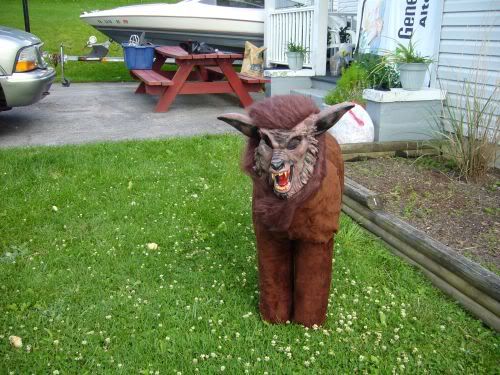 Later my husband is going to hook up some red LED lights for the eyes and I'm thinking about making paws with claws. we'll see if I have time with all the other projects I want to do.