Discussion Starter
·
#1
·
Unfortunately, I can't seem to find the link I used for the instructions to make them. So I can't give proper props! If I find out where it is I'll add the link. Of course if you're a halloween vet you probably already have the link somewhere.
But anyway, our local library has a wicked cheap sale twice a year so I got a couple books.
These two books already had some pretty neat stenciling on the front so I just painted them. First the maroon and green, then the silver and gold trim, then a wash of 1/2 black 1/2 water and daubbed off with damp paper towels. Very quick and easy. These next two was a little extra work but still very very simple.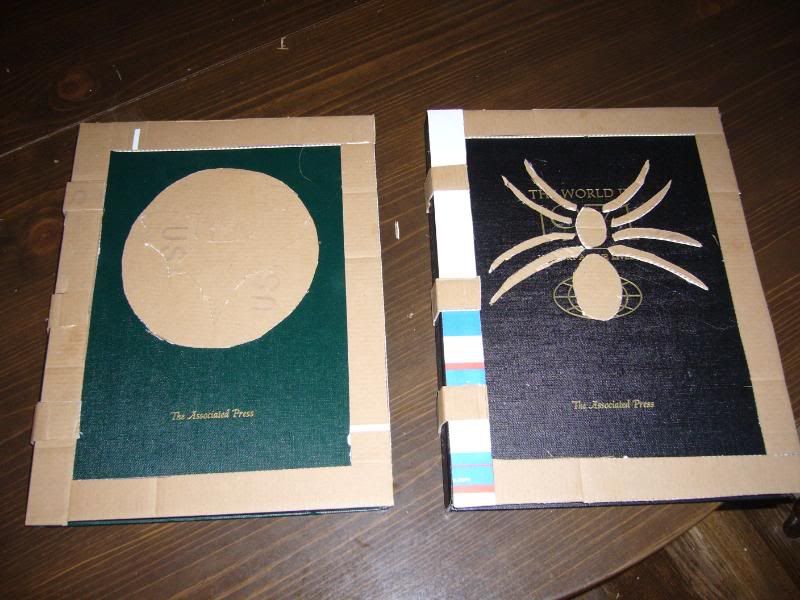 These were larger books. But so amazingly easy. All I did was cut out corrogated cardboard and made edges, binding and stencils. The spider and bat stencil I just googled under pics.
I did the paint the same way I did the other. I created a title plate on the bottom. Printed out the name in a cool font, crumpled the paper and put it in tea then let it dry. Glued it on and that was it!