Discussion Starter
·
#1
·
Hey, folks. This is the second Southern California year in a row (I've lived here for four years now) that I've tried to grow pumpkins.
Last year was a colossal failure, but this year it looks like I might have at least ONE pumpkin, even though it's a mini.
I planted luminas (white; medium-size) and baby boos (miniature/tiny; white) and though I can't seem to get a lumina to pollinate, I did get one baby boo and here she is so far! About 1.5" across.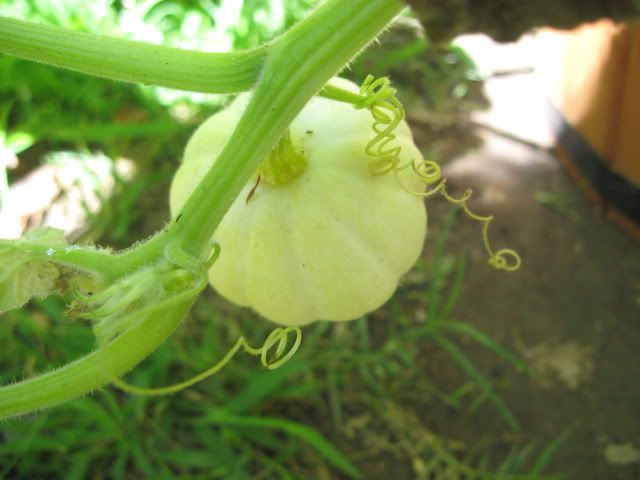 Isn't she cute??? So...I haven't given up hope on getting a carving-sized pumpkin yet...there's still a bit of time left in the season before it gets so hot that no female will flower...but that time is dwindling. Regardless, I WILL HAVE SUCCESSFULLY POLLINATED AT LEAST ONE PUMPKIN. I don't know why it's been so hard for me to grow these here; my other stuff has certainly grown...tomatoes, zucchini, cukes.
Anyway...if she grows to full size I will store her and then bring 'er on out this September!