Discussion Starter
·
#2
·
Cross-Pieces installed. You can see the other half being put together. I changed the way I was doing this because it was much easier to join the frame at one of the 90 degree bends instead of in the middle of a curve. Much less tension.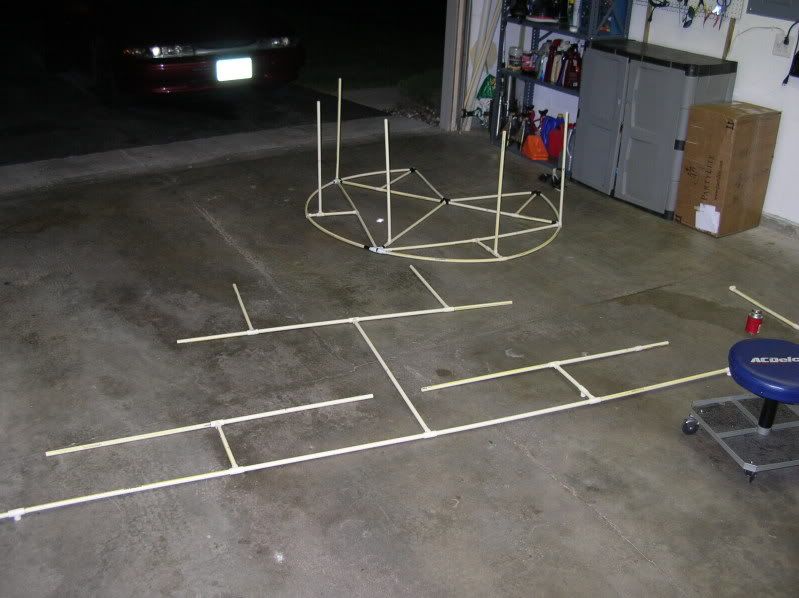 The other half about 2/3 done. Sitting on top of the cross bars to get a feel for how things are matching up. I'm going to use little stubby ones to really nail things down.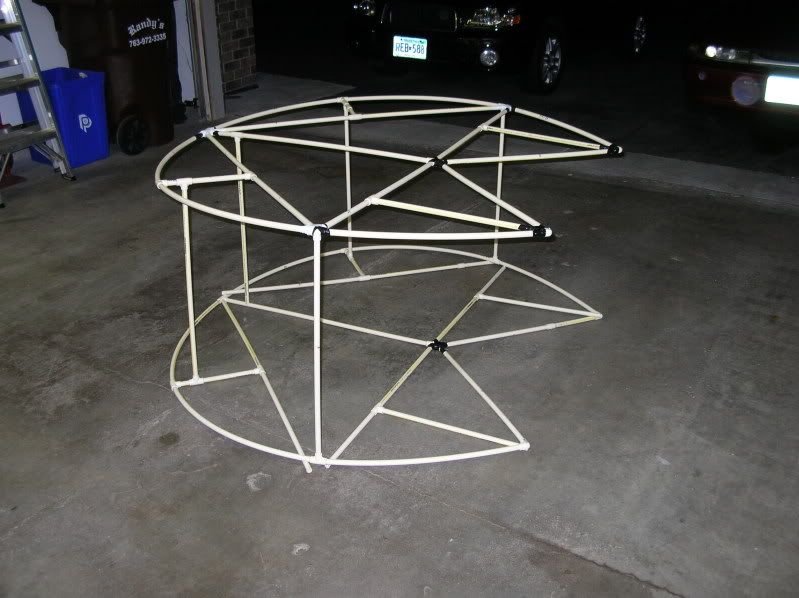 Once the outer frame was finished I went shopping for military surplus backpack frames to install in the suit.
I picked up yellow fabric for the center section, black sheer fabric for the mouth, and had Lowes color match paint to the yellow fabric for the sides.
Here are some pictures from this night. I made super-short cross bars so that I could make adjustments and get the two halves as close to symmetrical as possible.
Here are the two halves. Pretty darn close to identical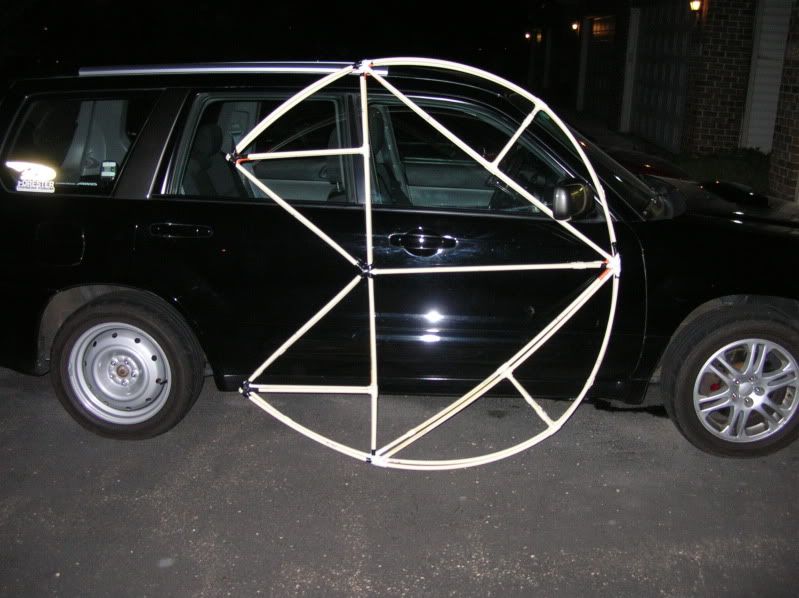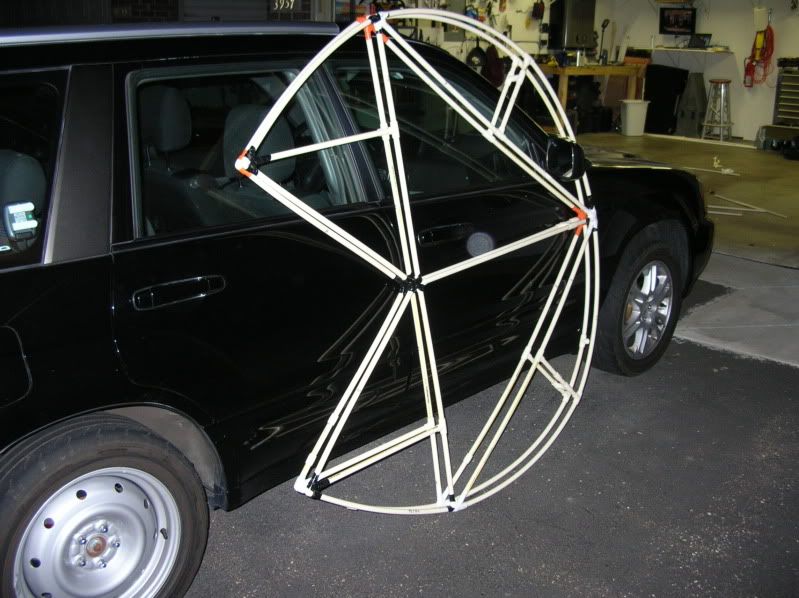 All put together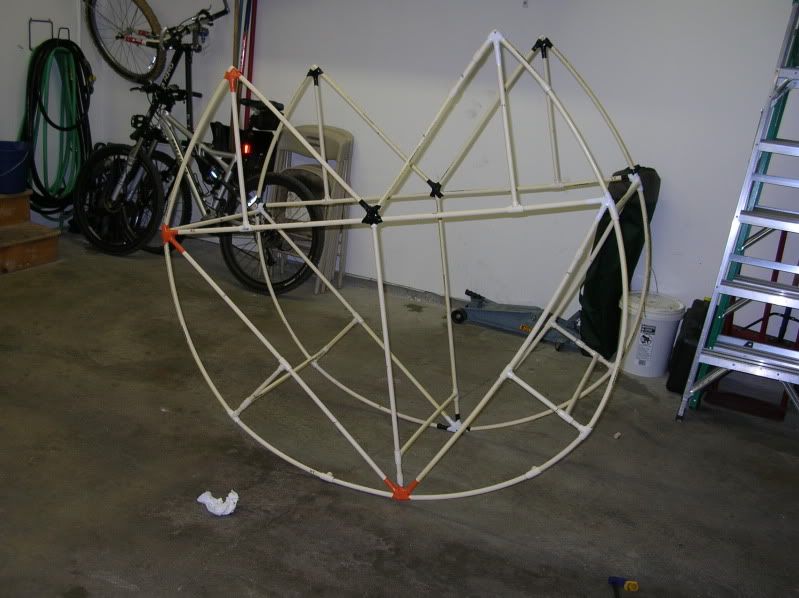 One more all assembled. The two ladders in the background are a 6' and an 8'. That gives you a point of comparison for size.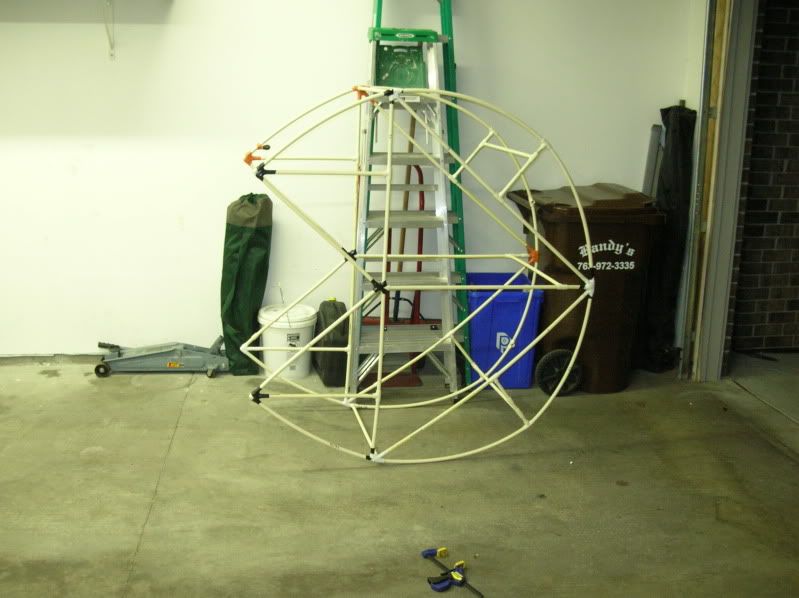 I went to a surplus store and picked up a very old military metal-frame backpack. The pack part got thrown out but I'm using the frame to attach the costume to myself. I got the frame mounted and one of the sides put together. I'm not thrilled with the cardboard I'm using since I have to tape multiple parts together, but I don't have a good way to transport larger pieces. I may look into some kind of poster board to lay over the top to make it look a little bit cleaner.
Here are a few more pictures:
The harness mounted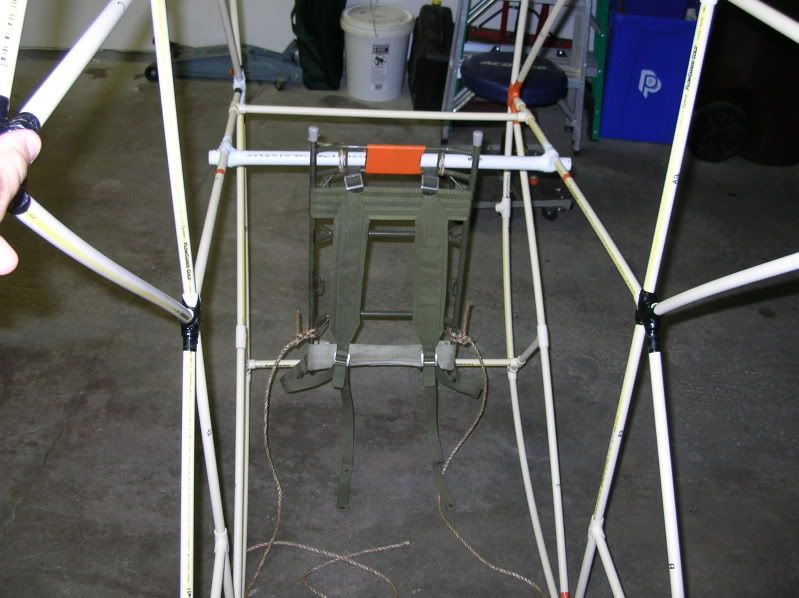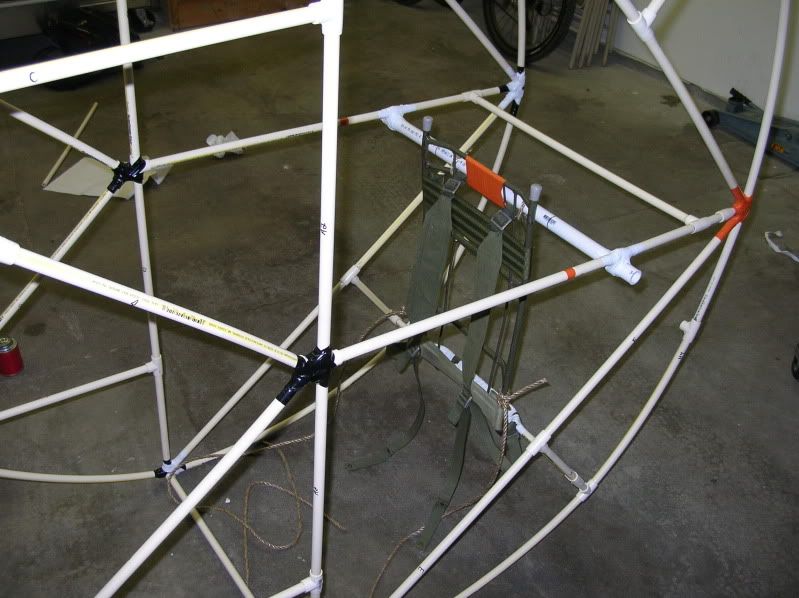 And the side that I got put together. I'm not attaching it until I get everything else in the mouth figured out since the sides will make it much harder to do any work inside.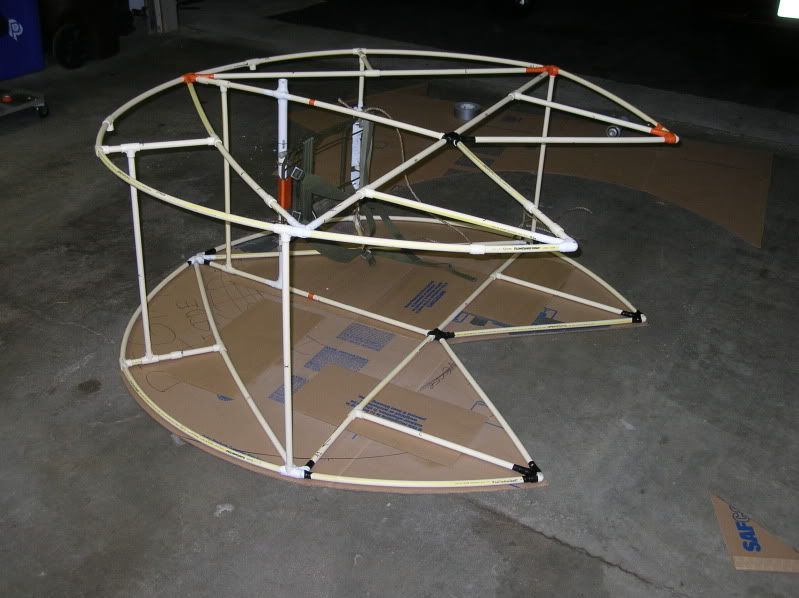 This night I got the lower jaw of the mouth built, installed, and working. There was a lot of tweaking required as far as the placement, attachment, and whatnot of the pulleys, but as of now it seems to be working very well. I may need to get larger rope though. The stuff I got is a little smaller than what the pulleys are designed for and it has a habit of getting a little off track.
I also picked up some poster board to lay over the top of the cardboard for a nice even surface. They should butt right up against each other leaving minimal lines, unlike the pieces of cardboard taped together.
Here are the pictures
It's crude and overkill, but it seems like expanding foam will work perfectly to attach the cardboard sides to the frame.