Discussion Starter
·
#1
·
EDIT: Here's the video
I'm new around these parts, but am looking for a place to show off a bit of hard work. This project started about a month and a half ago as an idea, about a month from the initial design sketches. (Pardon any grammatical mistakes, I'm copying/pasting/editing multiple postings from a car forum I'm on)
Three years ago I made a giant PacMan costume, but did it kinda by the seat of my pants. The final product was pretty decent, but lacked fit and finish. It was a huge hit so this year I've decided to resurrect it, but make it better!
This year's is going to (hopefully) have a functioning, moving mouth. I've also got some battery-powered speakers that I'll be installing somewhere in this thing, as well as the wakka wakka sound that repeats for 10 minutes (enough to make anyone insane) and 2.5 minutes of PacMan game play audio.
Anyway, here are a couple pictures of the old one.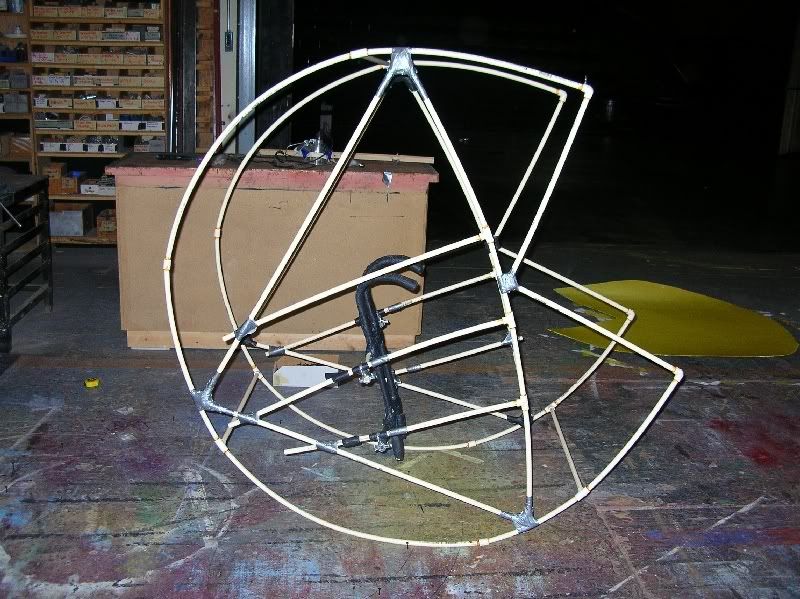 (I'm inside the suit)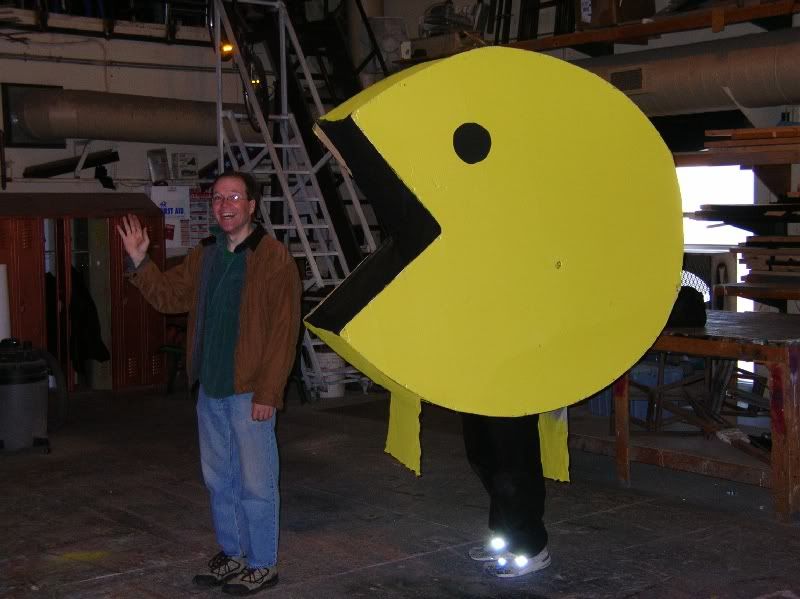 This year gets a lot more planning. Here are my plans that I put together for this years
The extra bracing is there to fix problems I had with flex. You can see it in the frame only picture. There was more flex that happened later as well.
Initial sketch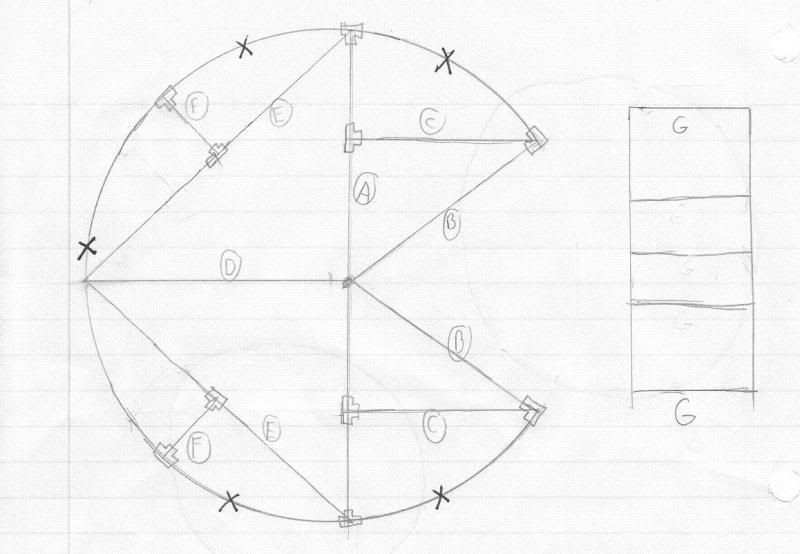 Put into the computer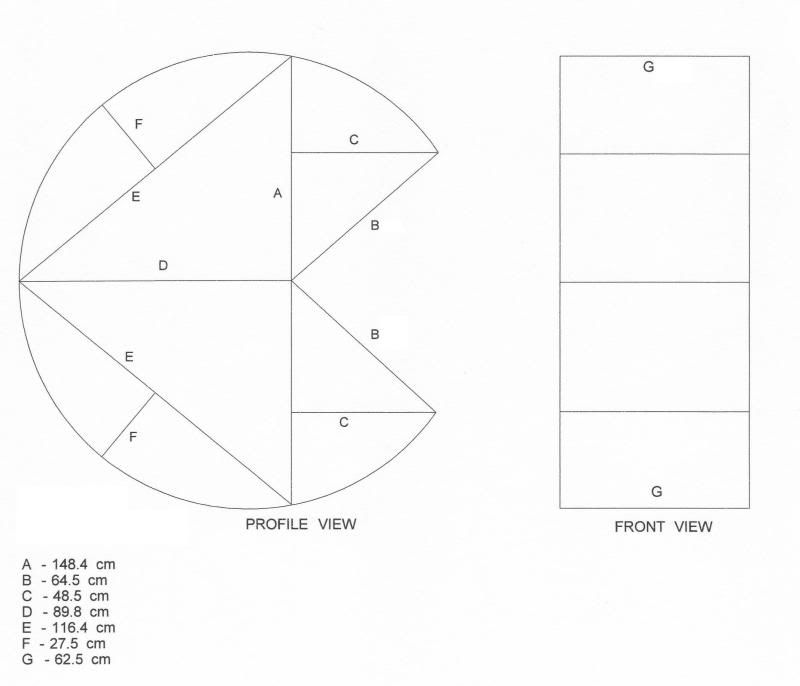 Here's the mouth mechanism drawn in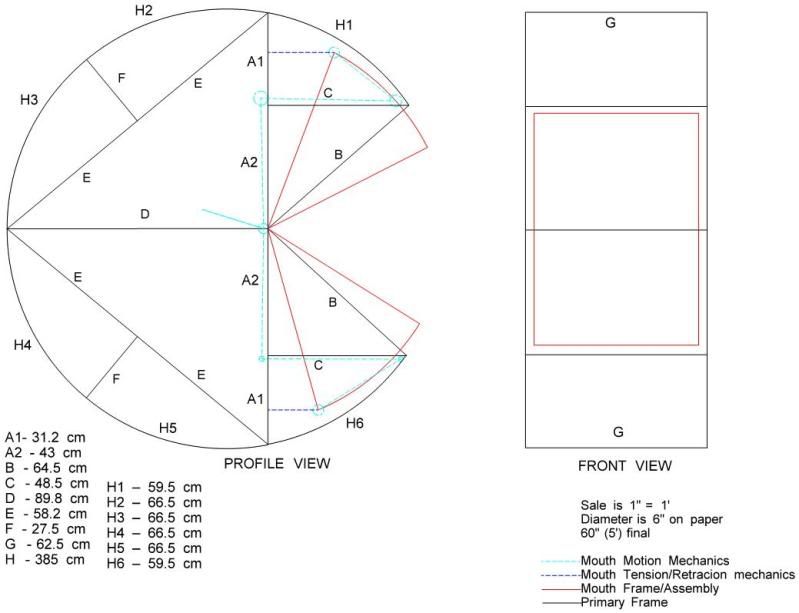 A crappy 3D rendering. It's not actually solid through and through, I'm just not good with CAD software. The blue and teal colors are the mechanism to close the mouth and the elastic material to make it open back up.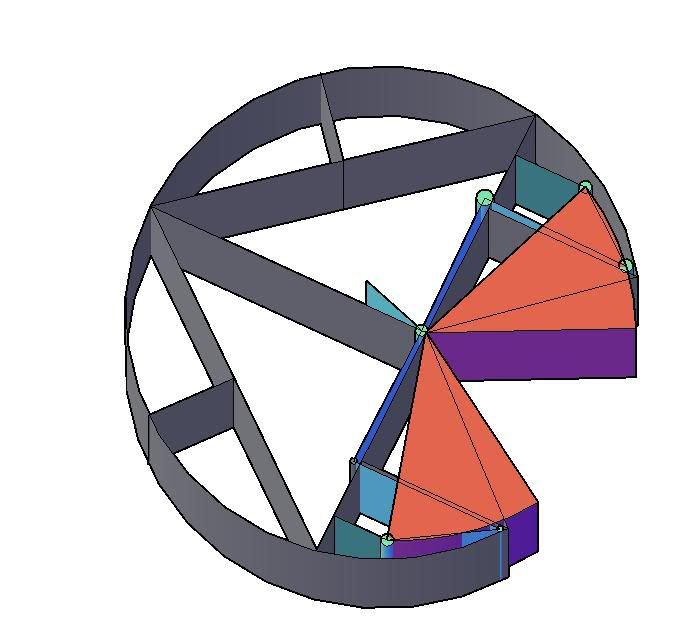 Some pictures of it starting to get put together
Here's that half going together
All put together