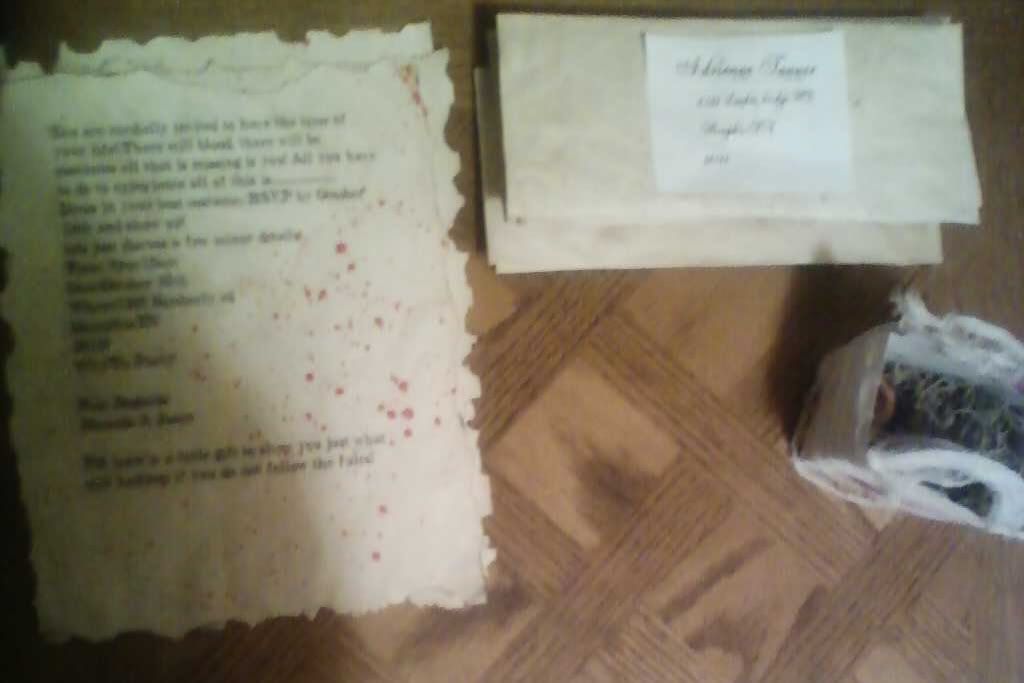 I just finished them today! I had most of it finished last week but i still had to do the envelopes.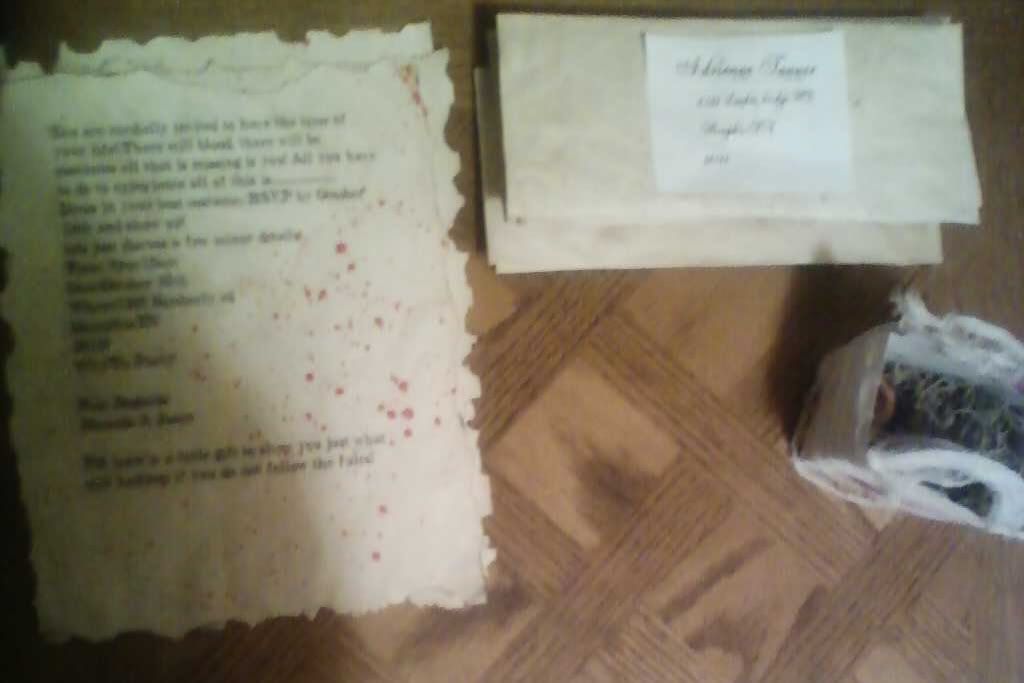 they say:
You are cordially invited to have the time of your life.There will be blood,there will be costumes all that is missing is you! All you have to do to experience all of this is .........Dress in your best costume,R.S.V.p by October 15th and show up! Lets just discuss some minor details:
time:
Date:
Where:
Why?:To party
Best regards.
P.S here is a little gift to show you just what will happen if you do not follow the rules!
and i enclosed rubber body parts covered in blood it cost a total of about 50 cent a piece!