Discussion Starter
·
#1
·
Ok I'm addicted to this site and I have so many projects that I would like to do, that I started printing them out so I wouldn't forget what thread I saw it on. I now call it my "Halloween Bible of How To's".
It is a 3" binder (and I going to be starting a new one soon) that is full of pages roughly 300.
I even put in a table of contents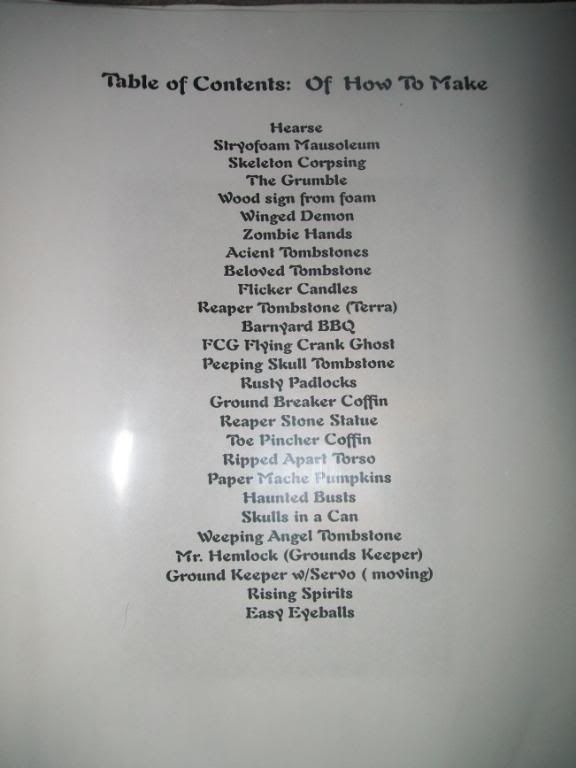 I have everything from Terra's Beloved and flicker candles ,Hermans Sercet's Ground Breaker Coffin to a ripped apart torso.
I'm thinking of making it look more like a real book, but at the rate I'm going and all the awsome things you guys keep coming up with, I'll be at 1000 pages in no time.
Is any one else this addicted to making these props! Or am I crazy