Discussion Starter
·
#1
·
For many years I had always wanted to decorate the house beyond the front door but never did so. This year I just decided to do it and decorate into the front yard. At first it seemed as though things would be a breeze but very quickly I realized the amount of work required to do what I really wanted wasn't going to be possible due to my late start (end of September).
In the end I built two entry columns, one smaller column, gate section, fencing sections, two hanging spider victims and three hanging spider egg sacks, a full size pose-able dummy prop, two smaller pose-able dummy props, two full size toe-pincher wooden coffins, gollum'ish ground breaker (with skin, eyes & hair), fog chiller, giant lighted pumpkin head scarecrow, various hanging bone mobiles, bone and skull light post, three floodlight rock shield covers and several other small things that elude me at the moment. All that done in a little bit over a month for my first real Halloween yard display. Of course you all know that doesn't include all the fog, sound and lighting testing to make sure things are just right. It was definitely more work than I had anticipated.
Actually about a week or two before Halloween I was beginning to rethink why exactly I was torturing myself to get all this stuff done. I just wasn't sure if all this trouble was going to be worth it but I stuck it out. Come Halloween night the first group of TOT's (teenagers) that ran away scared before even making it to the walkway (IT WASN'T EVEN DARK YET) made me forget all the hard work. Those screams of terror ... ahh yes ... THEY MADE IT ALL WORTH WHILE!
I learned a ton about prop making and how paying attention to the right details can make all the difference. I owe the vast majority of thanks to you people on this forum. Thank you everyone for posting your ideas, pictures and techniques! You inspired me to finally get out there and build it!
And yes of course, I have bigger plans for our 2nd year. Much bigger!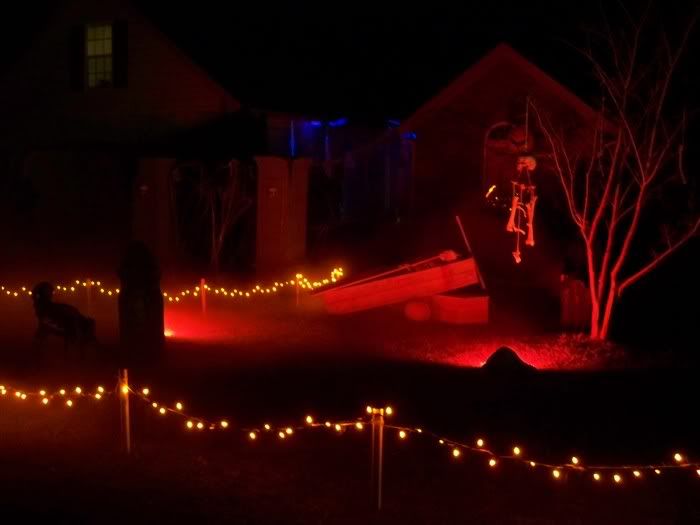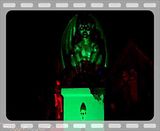 A few more pictures of some of the setup can be seen
here