Discussion Starter
·
#1
·
This went up this morning, with help from a friend (who also made two of the tombstones). I know, I know...I would love to set it up for the entire month, but lack of Hallowe'en spirit in England prevents me from doing so. To the best of my knowledge, this is the only house in the city with a haunt out front. Hey, I'm flying the Hallowe'en flag here in miserable old Blighty!
I know it's very small and basic, but you can see how little 'yard' I have to work with! Anyway, I'm really pleased with how it turned out. It is small, but creepy!!
Here are the pics:
My small yard becomes a small cemetary: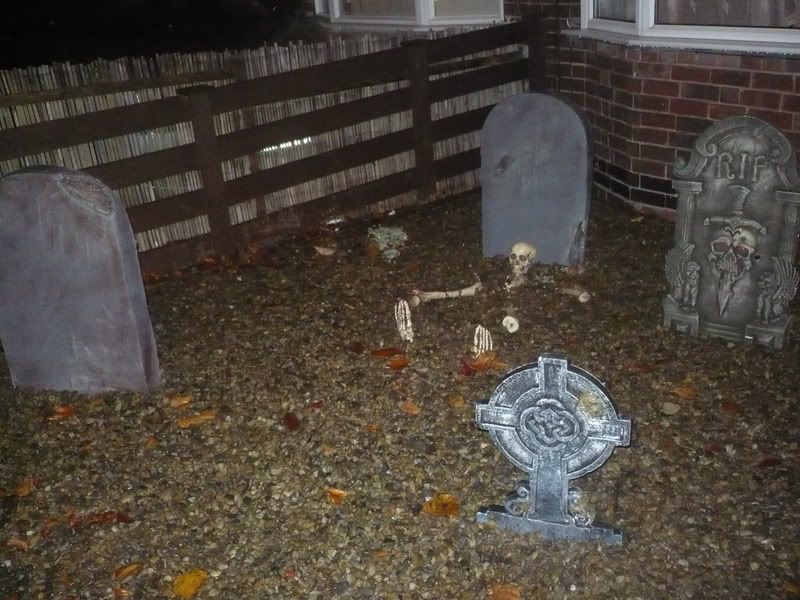 Herrrrre's Boney!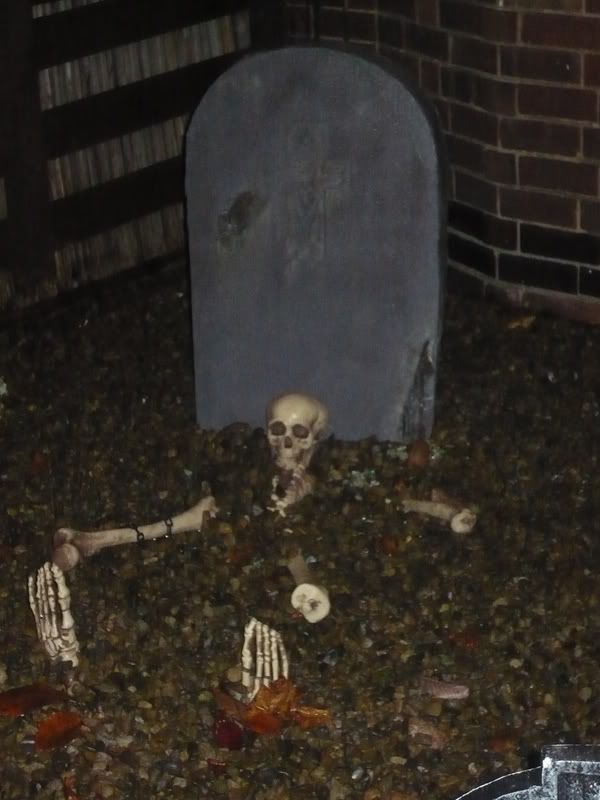 The other side of the path has a trio of smaller gravestones. We're referring to it as the 'Pet Cemetary'.