·
Bringing the Dead to Life
Discussion Starter
·
#1
·
I made some candles last year for my cemetery, but I'm making more for this year. I'm hoping to arrange them on a coffin. Anyway, last year, I only made a few drips from the top of the candle. See below.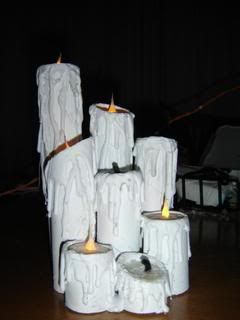 But, after I saw Shawn and Lynne Mitchell's tutorial
here
,I loved how they looked with the drips down the entire thing.
I made 23 candles, ranging from 10" to 2".
I still have to paint the candles and get about 20 or so more tea lights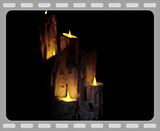 I guess my point is this: If you haven't tried making these candles, you really should. They're extremely cheap (although the glue drips do take some time), and they add a neat touch to a haunt