Discussion Starter
•
#1
•
Greetings all!
Firstly, i am semi-new to these forums and all your creativity has been a great deal of help to my planning this year. I'm glad i joined!
I do a party every year at a hall and we decided on a New Orleans cemetery "City of the Dead" theme this year. A little voodoo, and basically decorating like a grave yard.
I use an "Evite" for an actual invitation since we tend to have about 120 guests, but we made about 3 dozen Voodoo Dolls to give out to the closer friends on the list. They are more of a "save the date" card, and it tends to creep some people out...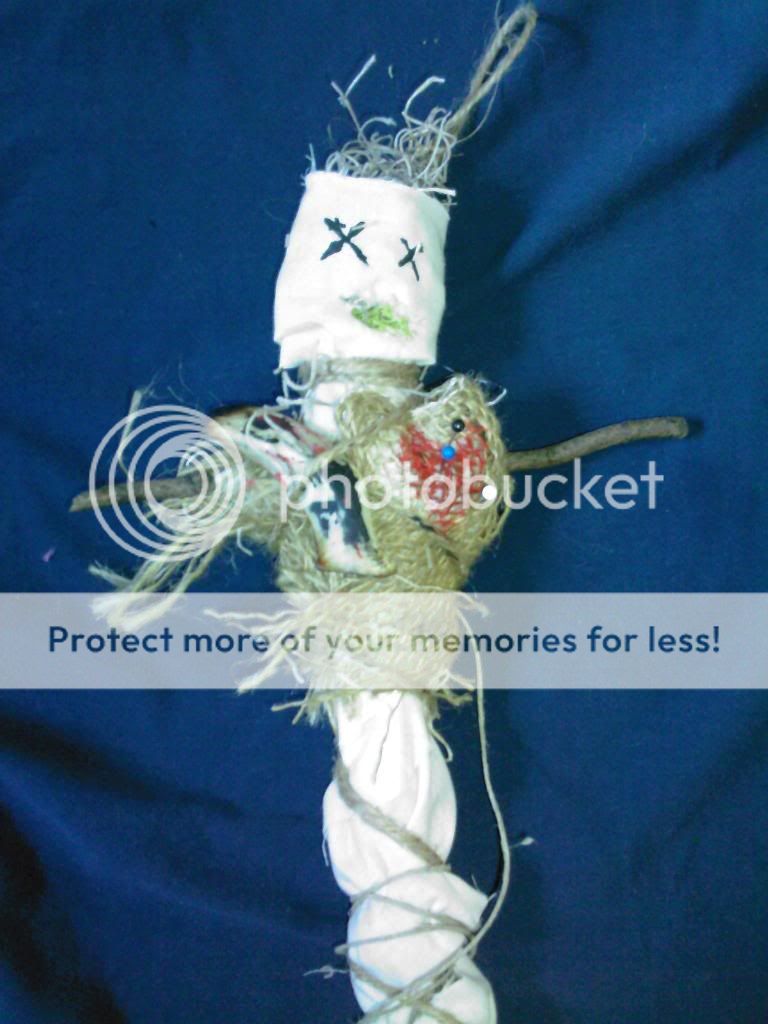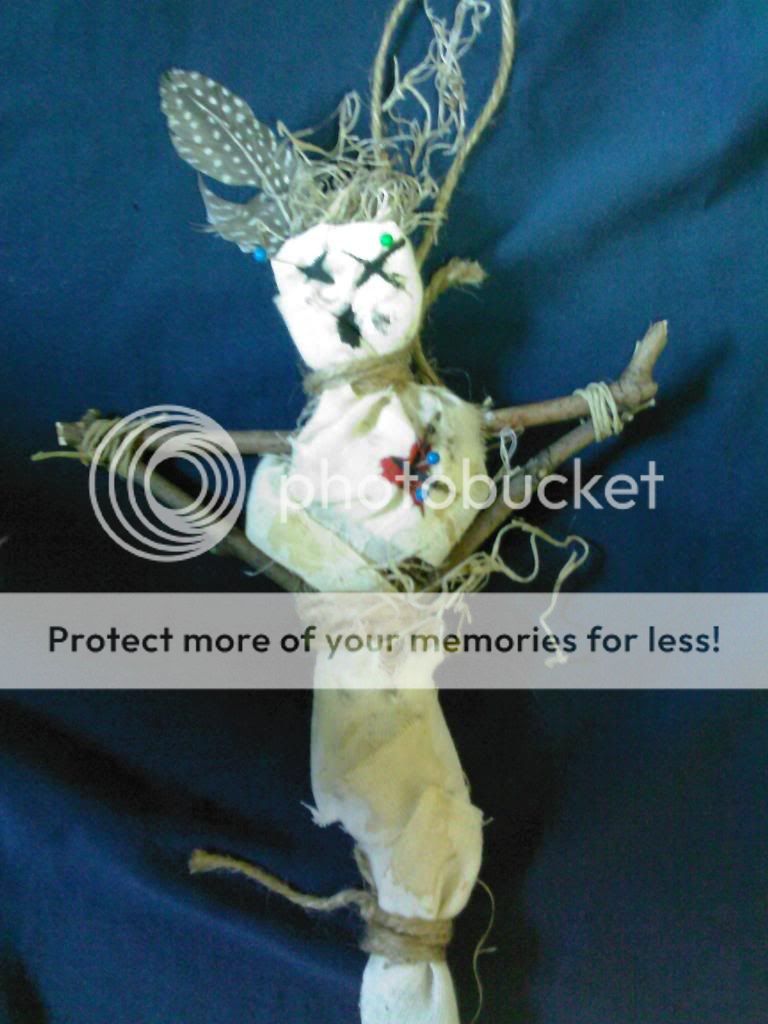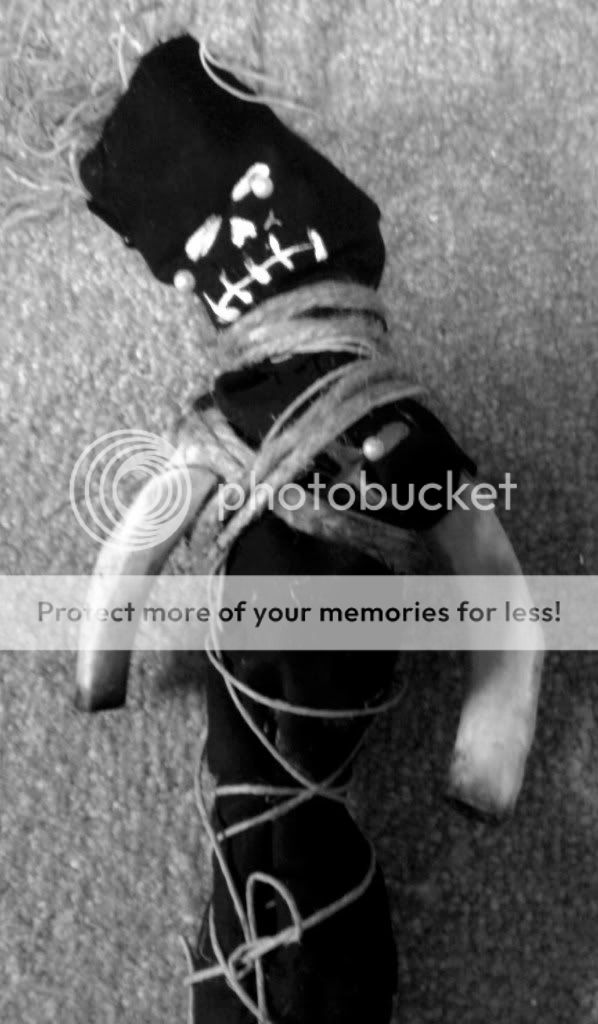 We also put a scroll on them that we stained with tea bags and burnt the edges. I found a poem online and just changed it around a little bit. It Read:
Burlap sack,
twist of hay.
Chicken blood,
some words to say.
Puff of smoke,
cast of lot,
and this bit of hair I've got.
Sew the doll in a certain way,
Voodoo comes for you this day.
I wish I could be there to see,
as I choke this doll and you can't breathe.
Pain in your head that makes you cry,
as I jam these pins behind your eyes.
You can't make them go away,
Voodoo comes for you this day.
For you do not know how to live,
and have nothing good to say.
So I will break your spirit down,
and leave you feeling pain.
When i twist and turn this doll around,
you won't like how i play.
That's the price that you will pay,
when Voodoo comes for you this day:
10.25.08
I am more into "disturbing" invites that "cutesy" so the poem was a bit harsh haha. Enjoy!
P.S. Yes, those are real bones. Boiled the scraps off after a night of ribs