Discussion Starter
•
#1
•
We are preparing to move and we want to sell some of our Halloween items that are not economical to ship (and therefore not worth selling on ebay). We are looking for interested parties in the general NYC area (Long Island, Westchester, Rockland, Northern NJ, etc.) – if you are interested in any of these items then I will work with you to arrange for a pick-up or drop-off (no shipping costs). Also willing to discount if you are interested in multiple items.
Gravely the Butler (5'4" tall) - $80:
Life-sized Autopsy Cadaver - $120:
Life-sized "possessed" zombie girl (wall hanging) - $40: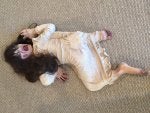 Lustful Lolita Painting – handpainted on black velvet, 39" x 27" - $45:
2 spiked heads - $50 for both: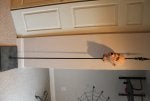 2 tombstones - $30 for both:
Other Items available, including 4 Dayton motors (perfect for flying-crank-ghost), and two animated torture boxes. More info available on request.
Let me know if anyone is interested or has questions.
Thanks,
Jules