Discussion Starter
·
#1
·
I got this tutorial from Ghoul Friday here:
Step-by-Step Prop Projects | My Ghoul Friday
All the materials I used I had already so this was totally free! HAAHAA Gotta love that! Okay, okay so I needed a pot. Behold: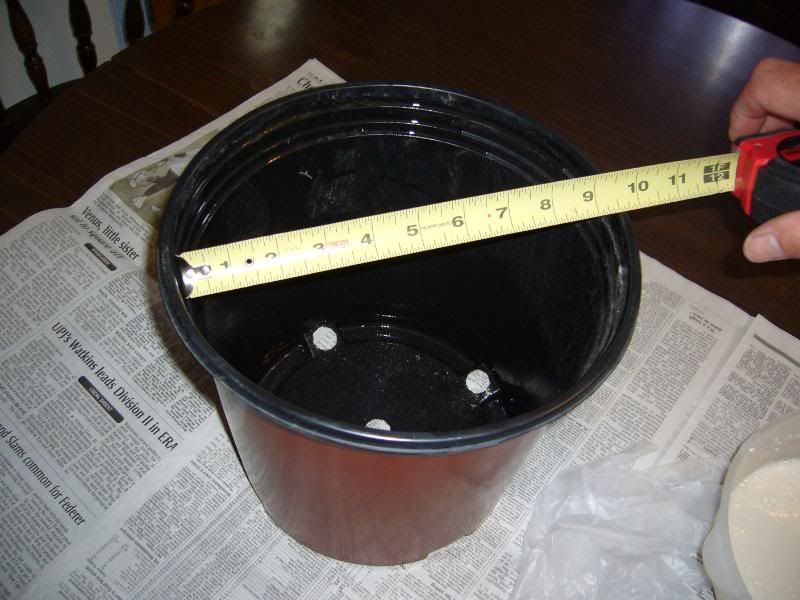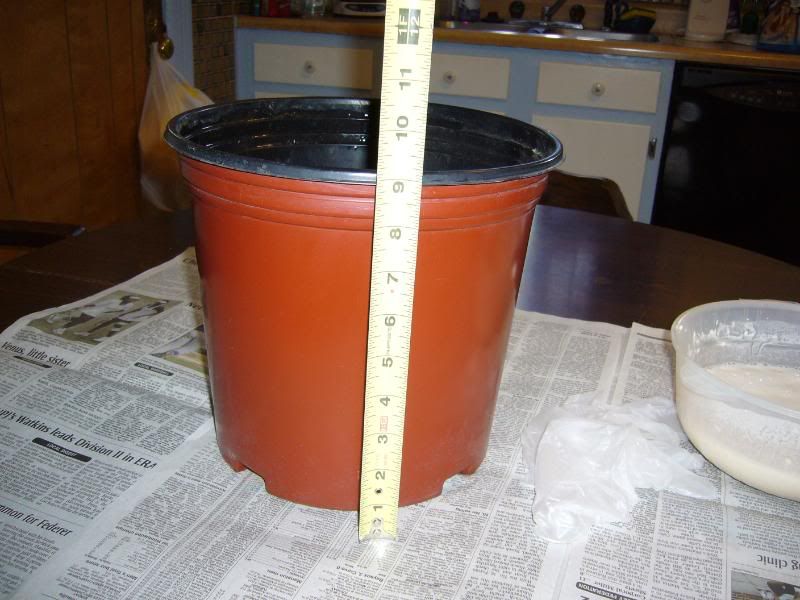 As you can see, I used a 9" pot so this will be rather large. This was just a plastic pot I had kept from last year when I bought flowers from lowes. They died, btw. psshh I digress...
I wanted to make 3 man eaters on one stem. I head down to the basement .. aka: husband's territory. I found a metal pipe just the right size. I'm pretty sure it was a fence post. Then I grabbed up 2 whiffle balls and a child sized basketball that the kids outgrew many MANY years ago.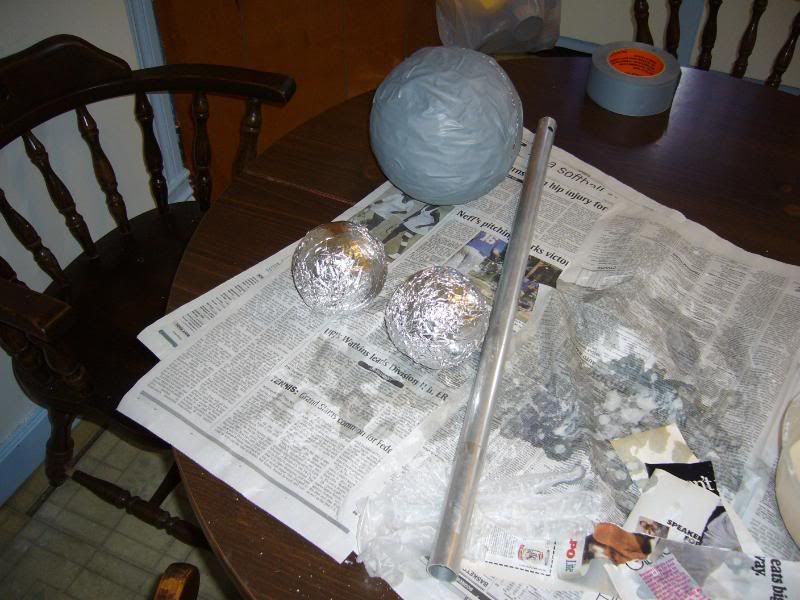 I wrapped them in foil and taped it up some w/ duct tape. I got out the paper mache (I use flour, salt and water) and put one layer on the pot and stem and 3 layers on the balls. Now NOTE: I wish I had done 2 more layers on the balls so keep that in mind. They were a little soft for my taste and more difficult to work with.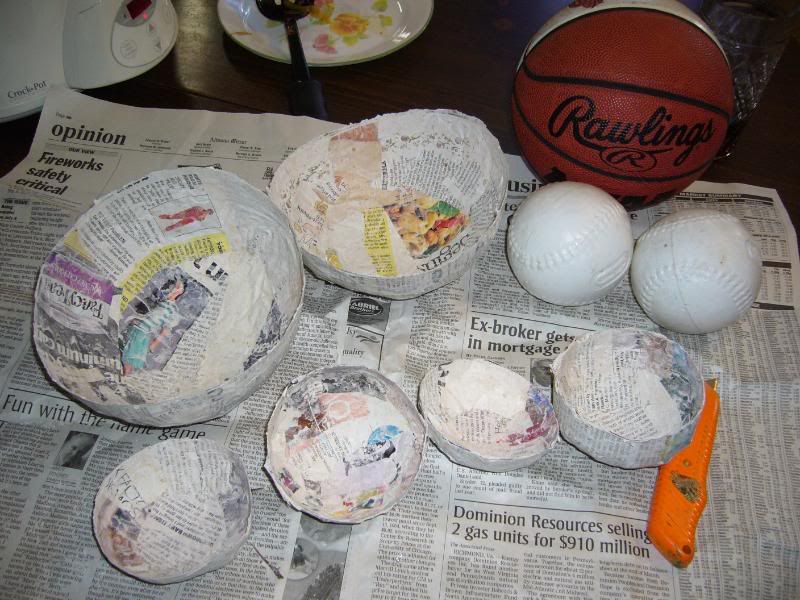 And then I took it all outside and put a layer of primer on it. Did I need to? Not so much. I was just looking for a reason to use the primer up. So feel free to skip this step. LOL EXCEPT, I didn't have to paint the inside of the plants with the primer on it so I guess that was a plus.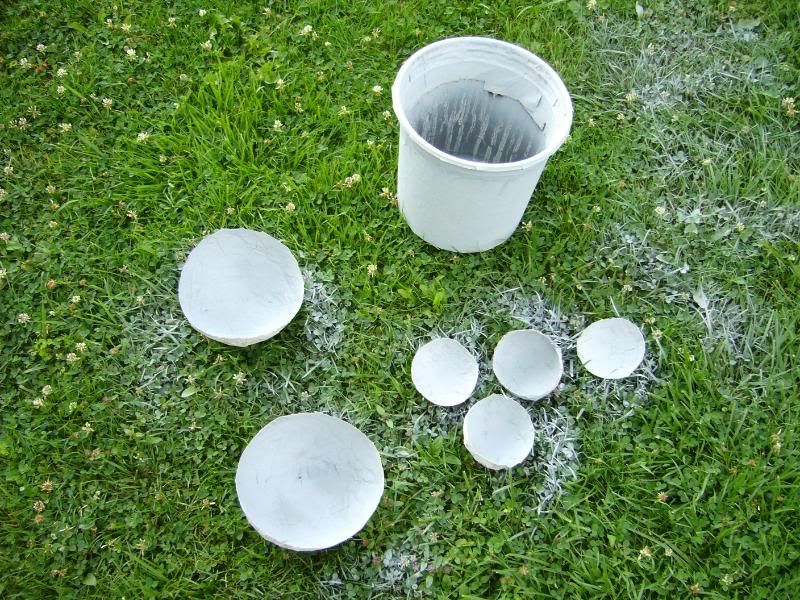 I got my handy dandy duct tape out again and taped the halves of the balls together to make open mouths.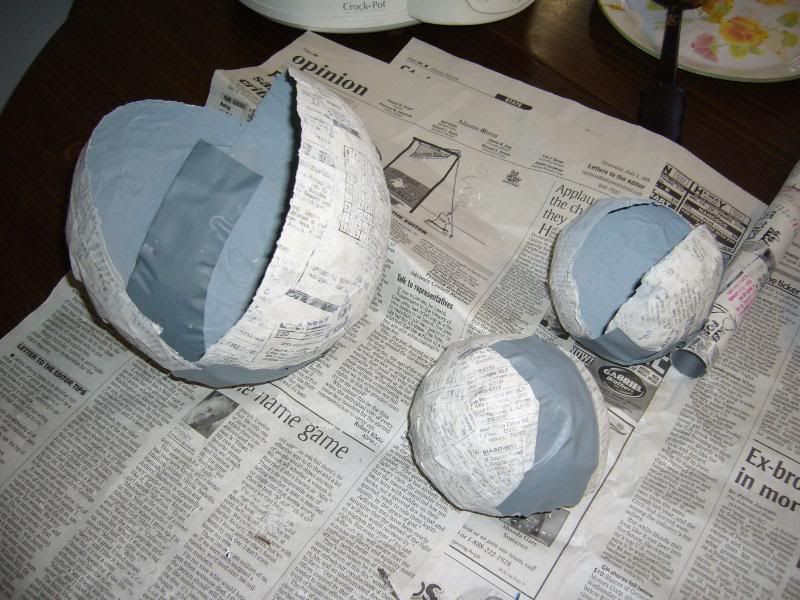 Then I used a technique I learned from Spooky Blue's pumpkin rots and wound up paper towels and taped them tight then added them to the stem. To make them more sturdy I wrapped them up in 22 gauge wire. Then I taped the balls to them. NOTE: I would have gotten thicker wire but it's what I had on hand at the time. Again..free. heehee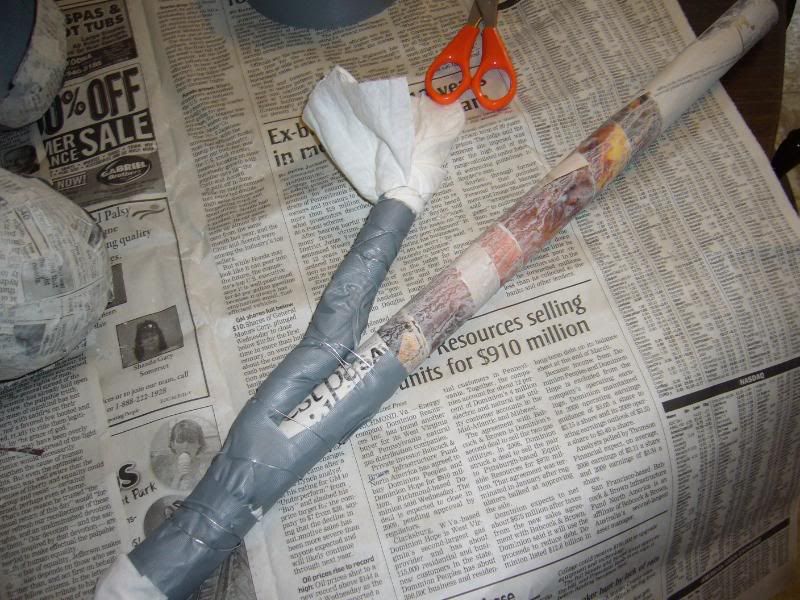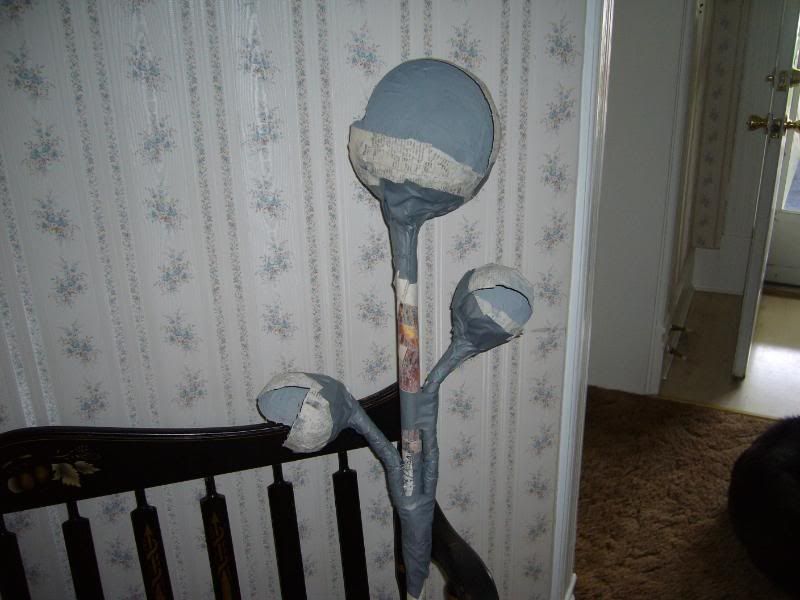 Okay at this point it's time to get out the paper mache again. Now how am I gonna do this? It's a bit awkward. I can't just lay it down, it'll mess it up. Hubby to the rescue. He drilled a long wooden shaft into a solid wood board so I could slide the fence post over top of the shaft and voila! Much easier!
So I added 2 more layers of paper mache and one layer of the paper pulp. I also reinforced the two smaller stems with wiring them stronger to the main stalk. I also got my handy dandy glue gun out and went to my selection of plastic party forks and used the single tines for teeth. Pretty cool, eh???