·
Typical Ghoul Next Door
Discussion Starter
·
#1
·
I will NEVER do a party the same weekend as Halloween!!!
I am EXHAUSTED. Halloween party was last night, and our last guest left at 4:30 am. We got to bed around 5 am. It will take me weeks to actually get around to getting all the inside decorations down and packed away.
And we HAVE to get the yard put away TODAY.
We had a good party tho. Great costumes, lots of fun playing "tempt your fate" and no crazy drunks this year. (the friend that came last year that was already halfway through a bottle of Jack, came sober and just did beer all night - he was buzzed, but no passing out or insanity).
Here is our most creative costume winner:
She is a pinata - and even brought a stick and would throw candy when tapped.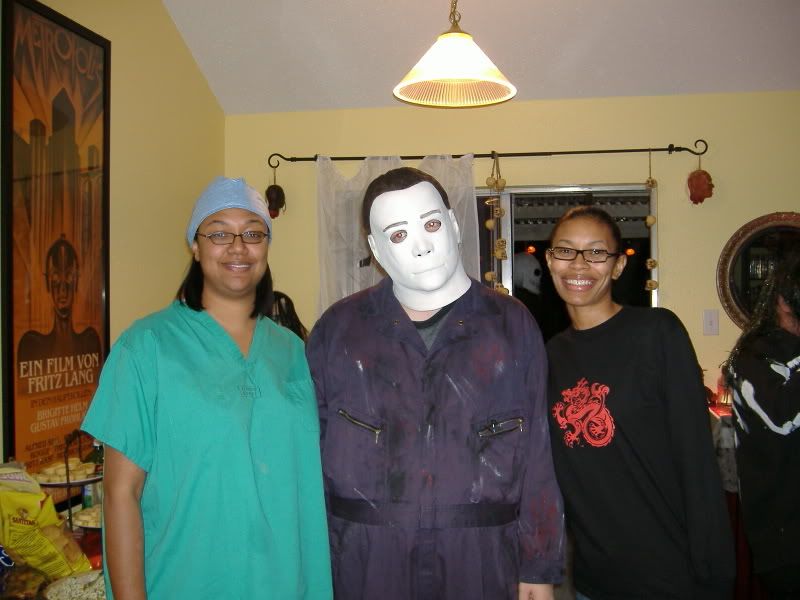 A couple of our friends and hubby in the middle - he had a blast scaring people by pretending to be a static prop in the yard... and then slowly walking up to them. I did the aging and painting on his coveralls, and they looked way better than any of the "officially licensed" crap fabric costumes.
The skeleton won scariest, and the flapper won most glamorous.