Discussion Starter
•
#1
•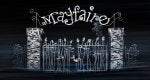 Hello-
I'm an art instructor and graphic artist living in SE Michigan. My children are members of the Lake Orion Marching Band.
I served as prop designer and primary artist for the band's 2013 show, a ghost story which was heavily influenced by the Tim Burton quirky style. We placed 2nd in the state of Michigan and just missed semi finals at the National level by one.
But the season's over. Now we have a ton of cemetery props which we have no use for. I've uploaded performance photos to an album here. Take a look and give me some opinions on what to do with all this stuff!
We're a non-profit organization run by volunteers. Each year we squeeze every penny just to get these kids to competitions. I have no idea if these items have any resale value and no expectations of earning back the amount invested in time and supplies. Having said that, it wouldn't be horrible to sell a few of these items and put a little money back into the prop budget for next year.
I've worked on every single item shown and can answer any questions you may have- but really, what I'd really appreciate is a fair estimate of their value and if there are websites or other resources which could help us give these items a good home without loosing money. I think we can sell some items to parents and local families, but it'd kill me to let most of my work gather dust in a barn.
Cemetery includes:
16 tombstones- 4'x3', double thickness 2" insulation foam. hand carved with hot knife. faux stone paint treatment via air brush and dry brush. NO names on the tombstones. each on wooden rolling base. foam attached to base with magnets. handmade spanish moss pinned to foam.
2 gate pillars- 9' tall with flat wooden caps. foam on 3 sides. rolling bases. spanish moss attached with velcro
1 gate arch- added to pillars makes for just under 12' tall. quick assembly from back. conduit with pvc letters.
fully functional gate- swings open "magically" via rope pulley. 15' span. wooden frames, conduit, pvc rings, mirror and spanish moss attach via velcro
12' Celtic Cross- wooden 3' cube base. triple thickness 2" insulation foam. disassembles for transport. 2"x2" wooden rod running entire length of cross and down into wooden base.
So Halloween Experts? What would you do with all this stuff???????
Thanks,
Amy