Discussion Starter
·
#1
·
I need some help with a Prop/Scene Idea- mini spoiler alert if you have not seen Stranger Things and are planning too (which you should!). I'll try to write this to not give away TOO much.
This one should be pretty simple, but trying to avoid buying an expensive prop controller, if possible. Basically, I want to get Christmas lights to rotate on/off in a sequence.
Scene setup-tons of Christmas lights all over the room/ceiling, then on one wall I'll have the whole alphabet spelt out with one light bulb at each letter.
The most basic version- the Christmas lights throughout the room will flash on and off, then I will need a few lights to turn on and off in sequence to spell out a word. I am good with as few as three letters.
-already have a bunch of good ideas to use with this, but really like this being the main focus in my Paneled Basement (plays right into the Stranger Things' 80s vibe!).
I see this would be fairly easy with a picoboo type controller, but trying to think if there is a more cost effective way to do this. Now- I am good at building, electrical, and so on. But programing has me a little apprehensive, unless it is REALLY simple then I can likely figure it out...
If I get these photos to upload right, I am attaching a couple photos from Stranger Things if that helps show what I am thinking.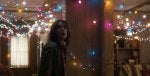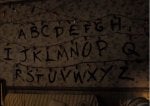 Thank you guys and gals are all awesome! I've been lurking a couple years, but inspired by a ton of your great ideas! (tombstones, fog chillers, projections, lighting, and tons or misc. props)