I recently displayed some images of a pumpkin character we just completed. Well the client ran into a snag with one of his prop ideas (another company was already offering the same concept), so he needed something new. So, being resourceful I suggested that the pumpkin have something coming out of its mouth, instead of its head. What better than a mutated nightcrawler? Here are a few picts. 6ft in length, will be molded in two sections and seamed together during fabrication.
Thanks for looking,
Jim
Out of the Dark Studio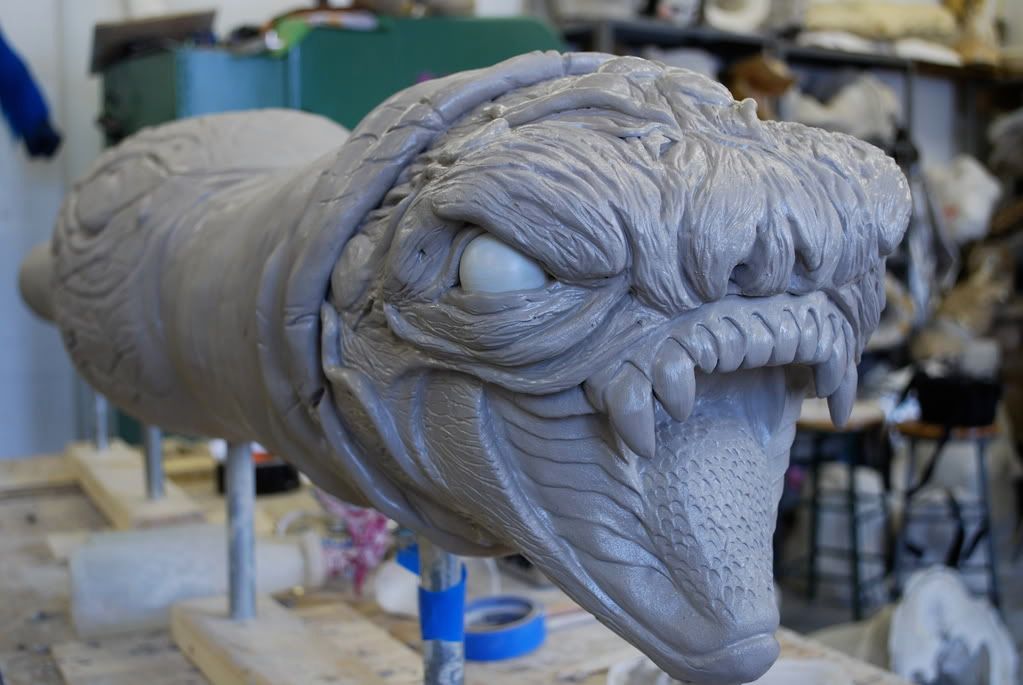 HERE ARE SOME UPDATED PICTURES
The pumpkin skin had a few defects in it so we decided to paint it as if it were rotting. The worm will be attached to a cylinder that will thrust it out of the pumpkin's mouth.
Thanks for looking,
Jim
Out of the Dark Studio