Discussion Starter
•
#1
•
We decided to upgrade our Creeper again this year. With the third Jeepers Creepers movie scheduled to come out this September it seems like a good investment. Our 2.0 upgrade was replacing the plastic, and HORRIBLE, mannequin body with a taller and sturdier fiberglass one, and the 3.0 upgrade will focus on the head.
I just got one of the WFX Silicone masks, which I think are the state-of-the-art when it comes to masks.
We're going to reuse the glass human eyes we used in the older Penickas mask, but what's throwing us a curve is the older mask had molded-n and painted teeth and the WFX mask has an open mouth as it's designed to move with a person's jaw. Much better effect, but you need a mouth behind it.
I ordered two sets of these teeth from a dealer on ebay: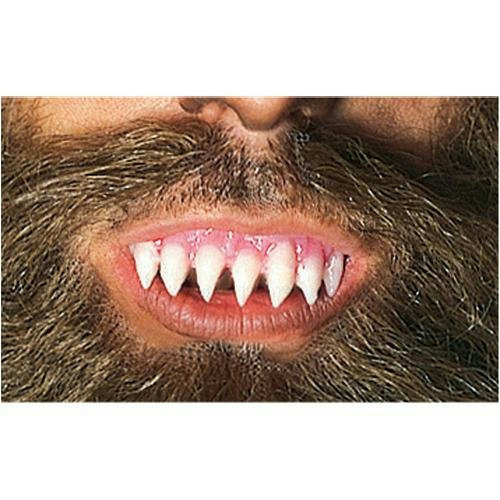 They are the right shape, but the question now is how to mount them. I was thinking about cutting the jaw off the mannequin, then taking a jaw bone and teeth from a plastic skull we can spare, and mount the teeth to the skull's teeth just the way they would be mounted to a person's teeth, and then mount the jaw bone to the mannequin so it fills out the mask, opens the mouth, and bares the teeth.
If that works, the issue will be whether to construct a tongue and mouth behind the teeth, or just black it all out.